Despite efforts by the city of Hammond, Franciscan Health officials said they will close the Hammond emergency department Saturday.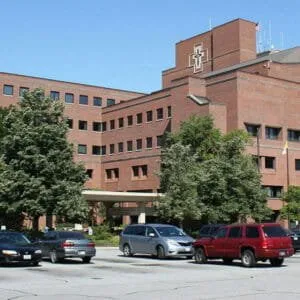 The Indiana Court of Appeals overturned a lower court ruling that said the health group had to give the city nine months to find an alternative.
"Franciscan Alliance is grateful for the Court of Appeals order," said Barbara Anderson, Franciscan Health Hammond, Dyer and Munster interim president and CEO, in a press release.
On Dec. 19, the city of Hammond filed a temporary restraining order against Franciscan Alliance to keep the emergency department open, and a judge agreed with them. But, the Court of Appeals ruling gives Franciscan the OK to cease operations there.
Anderson said most of the ambulances in the area already have stopped coming to Franciscan Health Hammond's emergency department.
"We do not expect that closing the emergency department will cause disruption in emergency medical care for residents," she said. "As we pointed out to the Court of Appeals, many Hammond neighborhoods are closer to other hospitals within the Region than they were to Franciscan Health Hammond."
Hospital officials cited sharp decreases in patient volume as the reason they changed plans from last year when the board of trustees announced its decision to downsize the emergency department to 10 beds.
Hammond Mayor Tom McDermott had expressed his disappointment with the decision, saying the decision would leave "Lake County's largest city without a hospital for its 80,000 residents."
But Anderson said that isn't true.
"We believe this decision prioritizes patient safety, which has been our primary concern throughout the legal proceedings," she said.