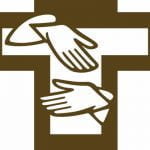 Franciscan Health Crown Point recently was designated an Obstetric Level of Care III and Neonatal Level of Care III site by the state.
A statement from Franciscan Health said the Crown Point site met the state requirements signed into law last year as part of an effort to reduce infant mortality in Indiana. Meeting the requirements means the hospital can provide specialty care for more complex maternal and fetal conditions and complications.
Franciscan Health provides 24-hour in-house availability of a neonatologist and obstetrician, along with other support services.
Carrie Renschen, director of the Family Birth Center at Franciscan Health Crown Point, said the designation also requires a high level of quality improvement and education of all members of hospital team.
"Our team provides high quality, compassionate care and I am proud that the Indiana State Department of Health has recognized our work with this stamp of excellence," Renschen said. "We will continue to work together to give our moms and babies the best outcomes possible."
Community Hospital in Munster also was designated as Level III Neonatal Intensive Care Unit and Level III Obstetrical Service site by the state.