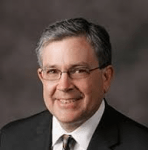 Muncie-based First Merchants Corp. elected a new member to its board of directors and named a new leader for its Michigan operations.
The company said H. Douglas Chaffin was elected to its board of directors and Tom Myers was named new region president for its Michigan market. Myers will oversee the bank's Michigan operations.
Myers and Chaffin were executives with Monroe Bank & Trust, which merged with First Merchants. That deal closed in September.
"This is the perfect time for a leadership transition in the market," Chaffin said in a statement. "I'm extremely proud of what we've been able to accomplish as a company for the past 15 years, culminating with a successful merge into First Merchants."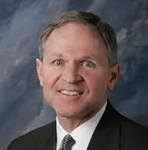 Myers, who has 35 years of banking experience, most recently served as executive vice president, chief lending manager and sales director for MB&T.
Myers has a master's degree in agricultural economics from Ohio State University.
Chaffin recently announced his retirement after serving as president and CEO of Monroe Bank & Trust and MBT Financial Corp. since 2004. Chaffin will continue advising the company for the foreseeable future, First Merchants said.
First Merchants has assets of approximately $12.3 billion and has 130 banking offices in Indiana, Michigan, Ohio and Illinois. It operates 18 locations in Northwest Indiana and Northeast Illinois.