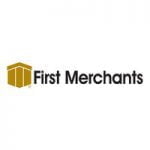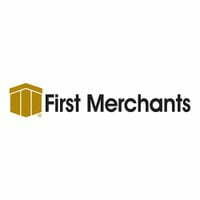 Muncie-based First Merchants Corp. has completed its merger with MBT Financial Corp. of Monroe, Mich.
Following regulatory approvals last month, the companies closed the deal through a 100% stock transaction effective Sept. 1, First Merchants said in a statement. The merger initially was announced in late 2018.
MBT Financial operated 20 banking centers in the southeastern Michigan area, all of which will remain part of First Merchants franchise. Since its founding in 1858, Monroe Bank & Trust grew to total assets of $1.3 billion, total loans of $769 million, and total deposits of $1.2 billion.
"Like First Merchants, Monroe Bank & Trust had a long history and a deep-rooted commitment to community banking, and we are excited they have chosen to become the newest member of the First Merchants family," said First Merchants President and CEO Michael Rechin. "The MBTF franchise opens an entirely new contiguous banking market for us with a high-quality and prudently managed 160-year old-institution."
H. Douglas Chaffin, president and CEO of Monroe Bank & Trust, said his firm's merger into First Merchants provides tremendous benefits to customers, shareholders and communities it serves.
"We will never forget our roots, and First Merchants is the perfect partner to continue our legacy of excellence in this market," he said.
First Merchants will have assets of approximately $12 billion and will remain the second largest financial holding company headquartered in Indiana. The combined company, doing business as First Merchants Bank, will complete its integration during the fourth quarter of 2019.
First Merchants will have 130 banking offices in Indiana, Michigan, Ohio and Illinois when MBT's network is incorporated into its system. It operates 18 locations in Northwest Indiana and Northeast Illinois.

Larry is an award-winning journalist with more than 25 years of experience working with daily newspapers and business-to-business publications around the Midwest. Avila is a Michigan native and a graduate of Central Michigan University.

Latest posts by Larry Avila (see all)