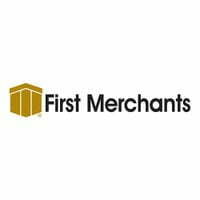 Muncie-based First Merchants Corp. plans to merge with Michigan-based Level One Bancorp Inc.
A statement from First Merchants said the stock and cash transaction is valued at $323.5 million. Once the deal closes, Level One Bank will become part of First Merchants Bank.
Headquartered in Farmington Hills, Michigan Level One operates 16 banking centers in the southeastern Michigan area. Level One has total assets of $2.5 billion, total loans of $1.7 billion, and total deposits of $2.1 billion as of Sept. 30.
"Like First Merchants, Level One Bank has a strong customer-focused history and a deep-rooted commitment to community banking," said Mark Hardwick, CEO of First Merchants. "We are excited they have chosen to become the newest member of the First Merchants family."
First Merchants said under terms of the deal, Level One shareholders receive a 0.7167 share of First Merchants common stock, in a tax-free exchange, and $10.17 in cash for each share of LEVL common stock owned.
The deal is expected to close before the end of June, First Merchants said. The deal still requires Level One shareholder and regulatory approvals.
The combined company, will operate as First Merchants Bank. It expects to complete its system integration by the fall.
First Merchants and Level One will have combined assets of approximately $17.6 billion.
First Merchants will remain headquartered in Indiana. The combined company will have 122 banking offices across Indiana, Michigan, Ohio and Illinois.
First Merchants has 18 locations in Northwest Indiana and Northeast Illinois, including a commercial lending center in South Bend.
In First Merchants Bank's Michigan executive team will include Timothy Mackay, Level One Bank president; Gregory Wernette, chief lending officer and corporate secretary; and Eva Scurlock, risk management officer. First Merchants said Level One executives Patrick Fehring, chairman and CEO; Lani Barrett, chief human resources officer; and David Walker, chief financial officer will retire when the deal closes.
"We believe our partnership with First Merchants will provide tremendous benefits to our customers, shareholders and communities as we look forward to continuing the legacy of exceptional customer service, local responsiveness and strong community engagement that has defined Level One Bank since it was founded in 2007," Fehring said.