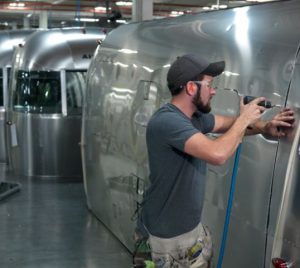 Thor Industries Inc. on Feb. 1 announced it had closed on its $2.4 billion purchase of European RV-maker Erwin Hymer Group.
The Elkhart-based recreational vehicle maker announced the deal in September. Thor Industries says combining with Erwin Hymer of Germany creates the world's large RV manufacturer.
The acquisition excludes EHG's North American businesses, and reflects a $194 million purchase price reduction and a $205 million reduction in the obligations Thor Industries would have assumed under the terms of the original stock purchase agreement.
"This is an exciting time for Thor as we complete the acquisition of Erwin Hymer Group, and immediately gain a leading position in the dynamic European RV market," said Bob Martin, Thor president and CEO. "Europe, the second largest market for RVs globally, is the most logical place to begin the next chapter of Thor's growth."
Martin said with the purchased closed, the company can focus on operational synergies and sharing of best practices throughout the combined companies' global operations.
Christian Hymer, son of the late founder, Erwin Hymer, and member of the EHG supervisory board, said Thor Industries was the, "ideal long-term strategic owner for the great company that our father built."
The deal includes EHG's European operations, which represent the vast majority and core of EHG's historical operations and are the driving strategic rationale for the acquisition.