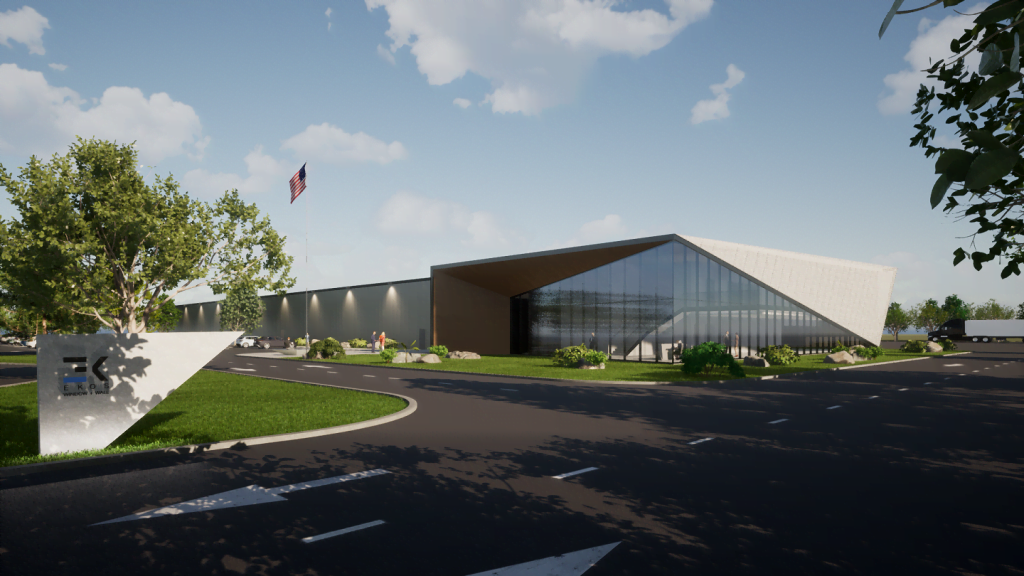 A subsidiary of a Chicago-based architectural building enclosure firm has selected Valparaiso as the location for its new $11 million factory that will employ 110 people.
Ekos Window + Wall announced Feb. 15 it will break ground April 6 on its new 120,000 square-foot factory at 3800 Bowman Drive. The company will produce glass curtain wall products, used to clad high-profile buildings and skyscrapers around the world.
Ekos is a subsidiary of Reflection Window + Wall LLC. The company announced in November, plans to establish a plant in Indiana, specifically Porter County.
"It was clear to us right away that Valparaiso and the state of Indiana have been working very hard for years to create the environment we witnessed, and that's where manufacturers want to be," said Rodrigo d'Escoto, an executive with Ekos Window + Wall. "We think Indiana is going to be the factory floor of the U.S. (and) the entire experience was world class, just like our products, and we're thrilled that our next generation of technology will be made in Valparaiso."
The company said the first phase of construction includes the new Ekos facility, which will house both manufacturing and office space. The second phase will seek further expansion and the return of jobs from overseas.
The facility will include a state-of-the-art office and showroom that will feature carbon-neutral footprint and other benefits for the community. In its previous announcement, construction was expected to take a year.
"We're happy to welcome Ekos Window + Wall to Valparaiso," said Valparaiso Mayor Matt Murphy. "We're so pleased to share Valparaiso's strengths in workforce, services and quality of life, giving companies like Ekos and other former neighbors the confidence to choose our community."
The Indiana Economic Development Corp. has offered Ekos Window + Wall up to $1.25 million in conditional tax credits and up to $200,000 in training grants based on the company's job creation plans. The city offered favorable pricing on the land for the project.