A new subsidiary of a Chicago-based architectural building enclosure firm could bring up to 112 new jobs to Porter County over the next few years.
The Indiana Economic Development Corp. on Nov. 2 announced Reflection Window + Wall LLC, is establishing Ekos Window + Wall LLC in Porter County. The state said Ekos hasn't revealed the specific location because it is finalizing a deal on a site where it will invest about $9.3 million to build and equip a 120,000-square-foot facility.
The state said the company could be ready to reveal the location by mid-December.
Construction could start early next year and could be completed before the end of 2021.
"Companies like Ekos Window + Wall choosing Indiana to set up shop is a true reflection of our state's top-ranked business climate," said Gov. Eric Holcomb.
Reflection Window + Wall has nearly 20 years in the window wall space and has built many high-profile skyscrapers in the U.S., including the Lakeshore East mega development and 300 N. Michigan in Chicago. The company employs nearly 200 people throughout its Chicago, Philadelphia, New York, Nashville and San Francisco offices.
Ekos expects to begin hiring manufacturing engineers, line supervisors, machinists, fabricators and assembly workers for its Porter County operations by fall 2021.
"It was clear to us right away that Indiana has been working very hard for years to create the environment we witnessed, and that's where manufacturers want to be," said Rodrigo d'Escoto, president and founder of Reflection Window + Wall. "We think Indiana is going to be the factory floor of the U.S."
The company is planning two phases of construction, including the new manufacturing and office space, followed by phase two, which is expected to increase the company's operations by consolidating some production currently taking place outside of the U.S.
The IEDC offered Ekos Window + Wall LLC up to $1.25 million in conditional tax credits and up to $200,000 in training grants based on the company's job creation plans. The IEDC also offered up to $120,000 in conditional tax credits from the Hoosier Business Investment tax credit program based on the company's planned capital investment in Indiana.
These tax credits are performance-based, meaning the company is eligible to claim incentives once Hoosiers are hired and investments are made, the state said.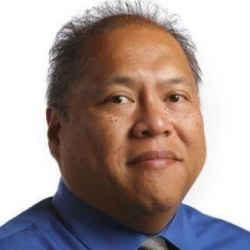 Latest posts by Larry Avila
(see all)