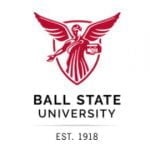 Ball State University economist Michael Hicks said the latest federal jobs report showing an increase of 1.4 million jobs during August indicates the economic recovery is slowing.
The U.S. Labor Department on Sept. 4 reported the unemployment rate fell from 10.2% to 8.4% with July's revised total of 1.73 million job gains and June's addition of 4.8 million positions.
"One way to think about this economic downturn is as a tall wave, followed by a storm surge," said Hicks, director of Ball State's Center for Business and Economic Research. "The tall wave has passed, but the storm surge behind gains strength with each passing month (and) the surge is unlikely to be as tall as the initial wave, but it will be historically large and last for years."
He said a total increase of 1.4 million jobs is the difference between those who returned to work and those who lost jobs.
"Normally, that would be a celebratory figure, but underlying the data are sharp increases in permanent job loses and the end of temporary summer jobs," Hicks said.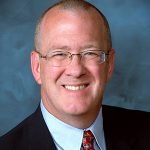 Hicks noted in April, as the pandemic started, roughly 89% of job turnover was in temporary layoffs, as the labor market effects of COVID-19 were first felt by businesses.
In August, 57% of those who lost jobs were in temporary layoffs, while permanent job losses were 50% higher than in April. Additionally, the economy saw large increases in long-term unemployment, suggesting many who lost jobs in March and April have not returned to work. he said.
"While temporary layoffs continue, they comprise roughly 6 million of the roughly 14.1 million fewer Americans who are working in August than were working in February," he said. "A whopping 3.7 million Americans, roughly 2.2% of February's workforce, fully exited the labor force by August (and) this is likely due to continued disruptions of school and childcare."
Underlying the entirety of this survey is the shocking reduction in response rates by survey respondents, Hicks said.
As of the Sept. 3 government initial jobless claims report, 28.9 million Americans were receiving some type of unemployment insurance, Hicks said. That is 17.6% of all men and women who were working in February, he said.