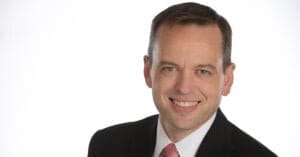 Comcast named Chris Smith senior vice president of the telecommunications company's greater Chicago region, including Northern Indiana.
Smith joined Comcast in 2014 and most recently was the region's vice president of sales and marketing. In his new role, effective May 8, he will oversee a range of responsibilities, including human resources, customer service, business strategy and development, sales and marketing, finance, and community and government relations.
"Chris is a transformational leader who truly embodies Comcast's culture and values," said Christine Whitaker, president of Comcast's central division, in a press release. "He will be an inspirational leader for the region's thousands of employees, who serve more than 3 million customers and operate more than 70,000 miles of network infrastructure across the region."  
Smith, who has more than 20 years of experience in the telecommunications industry, earned a Master of Arts degree in organizational communication and rhetoric from Miami University in Oxford, Ohio, and his Bachelor of Arts degree in speech communication and history from William Carey University in Hattiesburg, Mississippi.