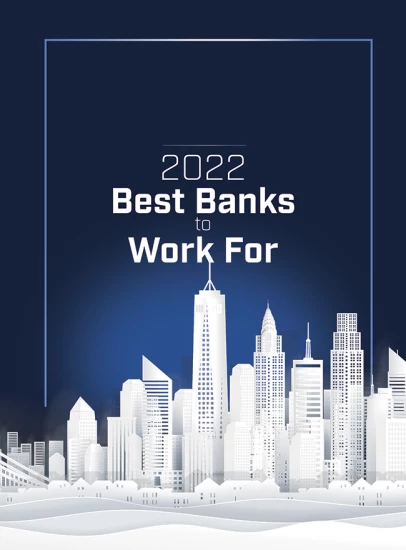 Northwest Indiana-based Centier Bank, Horizon Bank and First Merchants Bank each earned a place on American Banker's list of Best Banks to Work For 2022.
For the 10th year, the organization has ranked banks based on two surveys that measure employee satisfaction and the policies and benefits at each institution. The overall average percentage of positive responses from employees at banks that made the list was 91%. An executive from each bank also was questioned about their mentors, leadership lessons and predictions for 2023.
Here is a summary of the survey results for each of the Northwest Indiana banks that made the top 90:
No. 7: Centier Bank, Merrillville, 940 employees: President and CEO Michael Schrage said the bank focuses on a "servant heart culture," which means serving their customers and the communities they live in with care and understanding. The bank also offers nontraditional benefits, like wellness coaching, onsite medical clinics and daycare.
No. 70: Horizon Bank, Michigan City, 899 employees: Chairman and CEO Craig Dwight says diverse opinions are paramount to the success of the bank.
No. 82: First Merchants Bank, Muncie, 1,867 employees: CEO Mark Hardwick says the company fosters six "intentional" ways of promoting work-life balance for its employees, including a flexible hybrid working arrangement, sick leave for workers to take care of a family member and a focus on execution rather than time management.
Find the entire list of banks here.