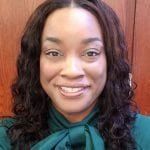 Ivy Tech Community College's Lake County campus has named Gina Willis director of admissions.
Willis previously served the college as lead student services professional and as associate director of admissions. She will be based out of college's East Chicago location but will oversee recruitment efforts in Lake County.
Ivy Tech's Lake County campus includes locations in East Chicago, Gary and Crown Point and offers classes at the Gary Area Career Center.