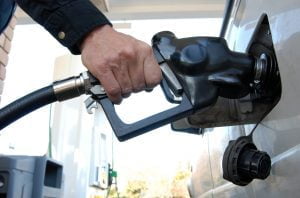 Mild weather during the holiday season in the Midwest and other parts of the country fueled a spike in motorist travel, which drove up the price of retail gasoline around the country AAA reported.
AAA said Dec. 30 that the national average price for regular unleaded gasoline was $2.58 per gallon, which is the same price it was in November but 31 cents more than at the end of 2018.
"The majority of states saw gas prices increase in the last week – some by as much as a nickel to a dime, but any spikes in gas prices that motorists are seeing will be short-lived," said Jeanette Casselano, AAA spokesperson. "AAA expects gas prices to decrease following the holidays."
In 2019, the national gas price average was $2.61, which is 10 cents less than the 2018 average.
Indiana was among the top 10 states national which saw the largest increases in gasoline prices the past week. Indiana's average price rose 8 cents, while Michigan had the highest increase at 12 cents, AAA said.
The average price for regular unleaded gasoline in Indiana was $2.54 per gallon as of Dec. 30, which is about 10 cents higher than Nov. 30 and about 48 cents more when compared to Dec. 30, 2018.