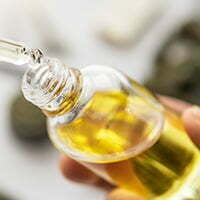 A Michigan City company, one of the first in Indiana to receive a state industrial hemp research license just over a year ago, is expanding operations with a $6.1 million investment at its plant at 1700 E. U.S. Hwy. 12.
Viobin, a business unit of Denver-based PHM Brands, plans to expand its hemp drying capacity along with feed production and processing, according to a statement from the Economic Development Corp. Michigan City, Ind. The company will add more equipment including a hemp dryer, screen, pelletizer and hammermill.
The expansion is expected to create 15 new jobs. The Michigan City Common Council approved a five-year tax abatement on this project Nov. 4.
"Our team is ready to take the next step toward developing our strong base here in the city," said Bill Streeter, an executive with PHM Brands. "With our expansion, we are carrying on the tradition of manufacturing our products to the highest standards (and) by having top-notch extractions, final products are at optimum quality for consumers."
Last fall 18 people were employed at the plant. Company representatives at that time said it hoped to add between five and 10 jobs before the end of 2019.
Viobin took over the plant in 2019 to process industrial hemp into cannabidiol or CBD for use in lotions, isolates and oils as part of the burgeoning industry.
"Having a base for a sprouting industry right here in Michigan City is a tremendous opportunity," said Clarence Hulse, executive director of the Economic Development Corp. Michigan City, Ind. "We look forward to continuing to work with a company that is on the ground level of hemp production here in Indiana."