PHM Brands optimistic Michigan City facility positions company well in high-growth industry
Peter Bisaccia and a few of his business partners saw an opportunity in Michigan City that could potentially spark economic development in Northwest Indiana. They plan to tap into a possible multi-billion-dollar industry: CBD oil production.
The passage of the Farm Bill in December 2018, which President Donald Trump signed into law, turned industrial hemp into a cash crop. The legislation opened doors for entrepreneurs who want to convert the product into cannabinoid or CBD oil.
Colorado-based PHM Brands saw that opportunity in Northwest Indiana.
"We got lucky," Bisaccia said of acquiring the former Prinova facility at 1700 E. U.S. Hwy 12. The site had been producing wheat germ oil.
Bisaccia's firm sent representatives to the Michigan City site in December 2018 to evaluate whether the plant could be converted to process industrial hemp and make CBD oil.
"After we looked at the plant, within 60 days, we (bought) it," Bisaccia said.
It began extracting CBD oil in February as one of the few Hoosier companies legally allowed to handle industrial hemp in Indiana under the new law.
Eighteen people are employed at the plant, which has the potential to add between five and 10 jobs before the end of the year, Bisaccia said. During the next two years, the site could employ as many as 32 people, which would include sales and support staff as well as production personnel.
Bisaccia, president of PHM Brands, and his partners launched PHM Brands almost four years ago. The company, which employs 150 people across five facilities in Colorado, Indiana, Illinois, New Mexico and Texas, produces a range of products from flour to supplements, including wheat germ oil.
But the rapid-growth opportunity is in CBD oil. Bisaccia said CBD is a $1 billion industry today but is projected to grow to a $22 billion industry within three years.
"There are more than 113 compounds in the oil," he said. "Research supports that the oil (has) anti-inflammatory and anti-anxiety (properties)."
It's the medical applications for CBD that drive its rapid expansion.
As a company already established in flour and supplement production, moving into CBD was a natural extension for PHM Brands, Bisaccia said.
Since PHM Brands launched in Michigan City, the Economic Development Corp. Michigan City, Ind., has fielded several requests from area farmers and other businesses interested in doing business with the company, said Clarence Hulse, executive director of the local organization.
"Their move into Michigan City not only is a great opportunity for our city but the Region," Hulse said. "(PHM) is processing a new product line, which means they will need suppliers within a 50-mile radius to support their production."
Hulse said people have been asking for additional information about industrial hemp, now considered a cash crop so long as the product has less than 0.3% tetrahydrocannabinol or TCH. Anything more than 0.3% TCH is considered cannabis or marijuana.
"From a company growth potential, we're excited to see (PHM) bring jobs that pay $20 an hour and offer great benefits," Hulse said. "The potential growth of a supply chain to support the plant and gaining a new cash crop, we're not just excited for Michigan City but the whole Region."
Bisaccia recognizes he and his business partners are fortunate to be in on the ground level of a high-growth industry.
"When you think of where the CBD market is today, we have the ability to grow along with it," he said.
Click here to read more from the Oct-Nov 2019 issue of Northwest Indiana Business Magazine.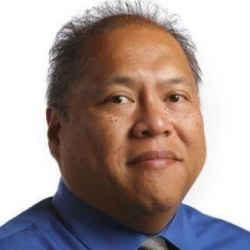 Latest posts by Larry Avila
(see all)