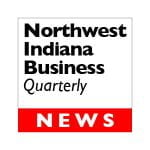 VALPARAISO – On Saturday, May 20, and Sunday, May 21, Valparaiso University will celebrate the class of 2018 through three commencement ceremonies, conferring degrees upon 659 undergraduate, 184 graduate and 88 law students.
The undergraduate keynote speaker is World Food Prize laureate David Beckmann, one of the foremost United States advocates for hungry and underprivileged people.
"We are honored to welcome Mr. Beckman to Valparaiso University to deliver our commencement address," said Mark A. Heckler, Ph.D., president. "He is an exemplary servant leader, motivated to make a difference, who will undoubtedly inspire our graduates to pursue their calling in life."
Beckmann has been president of Bread for the World since 1991, leading large-scale and successful campaigns to strengthen the United States' political commitment to overcome hunger and poverty in the United States and around the world. Bread for the World is a U.S. Christian advocacy movement to end hunger.
He is also president of Bread for the World Institute, which provides policy analysis on hunger and strategies to end it. He founded and serves as president of the Alliance to End Hunger, which engages diverse U.S. institutions — Muslim and Jewish groups, corporations, unions and universities — in building the political will to end hunger.
Beckmann is a Lutheran pastor as well as an economist. He earned degrees from Yale University, Christ Seminary and the London School of Economics. Six universities have awarded him honorary doctorates. He has appeared on "Bill Moyer's Journal," PBS' "Religion & Ethics NewsWeekly," CNN Español, C-Span, NPR's "Morning Edition" and "The Diane Rehm Show." His latest book is "Exodus from Hunger: We Are Called to Change the Politics of Hunger."
Currently, Beckmann serves on USAIDS' Advisory Committee on Voluntary Foreign Aid, the U.S. Trade Advisory Committee on Africa (TACA) and the Executive Committee of the Modernizing Foreign Assistance Network. He has served as a board member of InterAction, the Partnership to Cut Hunger and Poverty in Africa, the ONE Campaign and the National Anti-Hunger Organizations. Beckmann is also a member of the Council on Foreign Relations. Prior to joining Bread, Beckmann worked at the World Bank for 15 years, overseeing large development projects and driving innovations to make the bank more effective in reducing poverty.
Visit valpo.edu/commencement-may for commencement ceremony details and additional information.

Janice has over 15 years of experience in marketing and advertising for companies such as The Indy Partnership and Gallivan Auctioneers. She began Tower Marketing Solutions, LLC in 2006 to provide marketing, advertising and non-profit association management services.

Latest posts by Janice Dixon-Fitzwater (see all)