In recent weeks donations by volunteers and other support have been plentiful during the pandemic.
As restrictions ease to allow more public interaction and business patronage, assistance for those on the frontlines of the COVID-19 crisis continues to funnel to the organizations in need of supplies.
Franciscan employees make protective gear
In late April, staff from Franciscan Health Fitness Centers, took donations from Tonn and Blank Construction in Michigan City to produce personal protection equipment for Franciscan employees.
Fitness center volunteers produced 7,000 face shields at workstations set up at fitness centers in Chesterton and Schererville. Tonn and Blank made prototypes and tutorials to train the health club staff to make face shields, which were given to Franciscan medical staff.
Volunteers also produced more than 5,000 gowns, with a goal of making 10,000. Gowns were made of a thin plastic sheeting and cut, taped and ironed during the manufacturing process.
Franciscan Health Fitness Center volunteers also delivered 205 boxes of medical-grade gloves to Franciscan Health in Munster, which were donated by Able Paper and Janitorial in Hobart.
"The fitness center staff was so excited for the opportunity to do their part to keep their frontline clinical peers as safe and protected as possible," said Carrie Fleming, manager of the Franciscan fitness center in Schererville. "Being able to manufacture PPE for our Franciscan Healthcare heroes has truly given our work purpose beyond measure."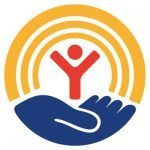 United Way of Porter County receives nearly $150,000 in donations
United Way of Porter County has received nearly $150,000 in donations from regional corporations to support COVID-19 relief programs.
Since early March, United Way has been raising support for emergency assistance programs, which are helping residents affected by the crisis.
"These programs are seeing an increase in clients, many of them at an alarming rate," said Kim Olesker, president & CEO of United Way of Porter County. "We are here to help ensure that these programs can meet the need."
United Way recently conducted a survey, which found the top three community concerns were paying for housing, finding employment, and accessing food resources. The United Way said its partner network is working to alleviate these concerns.
"We anticipate residents will need community assistance well into next year to have a stable home," said Olesker. "And, we just couldn't provide the assistance we do without support from great corporate partners that go above and beyond in a time of crisis."
The United Way Region businesses who have contributed to the Coronavirus Pandemic Relief Fund include Meijer, 1st Source Bank, Strack & Van Til Food Market, CSI, Sensit Technologies, NIPSCO and GrayCor Industrial Constructors Inc.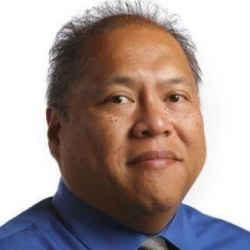 Latest posts by Larry Avila
(see all)