Niclas Erhardt was appointed dean of the Valparaiso University College of Business.
Erhardt, who most recently served as associate dean of the Maine Business School at the University of Maine, begins serving the post Aug. 3.
Erhardt will be responsible for the strategic leadership, coordination and guidance of the college of business. He has more than 18 years of higher education experience in various positions relating to business and management.
"We look forward to the dedication Dean Erhardt will bring to the college of business as he ushers in a new era for the college," said Rick Gillman, interim provost. "Dean Erhardt's tenure ensures business students at Valparaiso University will benefit from real-world, hands-on experience and form relationships with highly successful business alumni across the country and around the world."
In addition to his role as associate dean at the University of Maine, Erhardt also served as the founding director of the school's professional development center, interim dean for the undergraduate school of business and professor of management.
"It is with great honor and excitement that I join Valpo and the college of business," Erhardt said. "I look forward to working with the faculty, staff and the business community to make meaningful and innovative changes to sustain Valpo's tradition of excellence and transformative educational experience for its students."
Originally from Stockholm, Sweden, Erhardt holds a doctorate in human resource management and labor relations and a master's in industrial and labor relations from Rutgers University as well as a master's in industrial relations from Iowa State University and a bachelor's from Cornell University.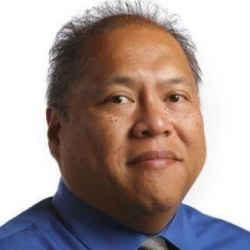 Latest posts by Larry Avila
(see all)