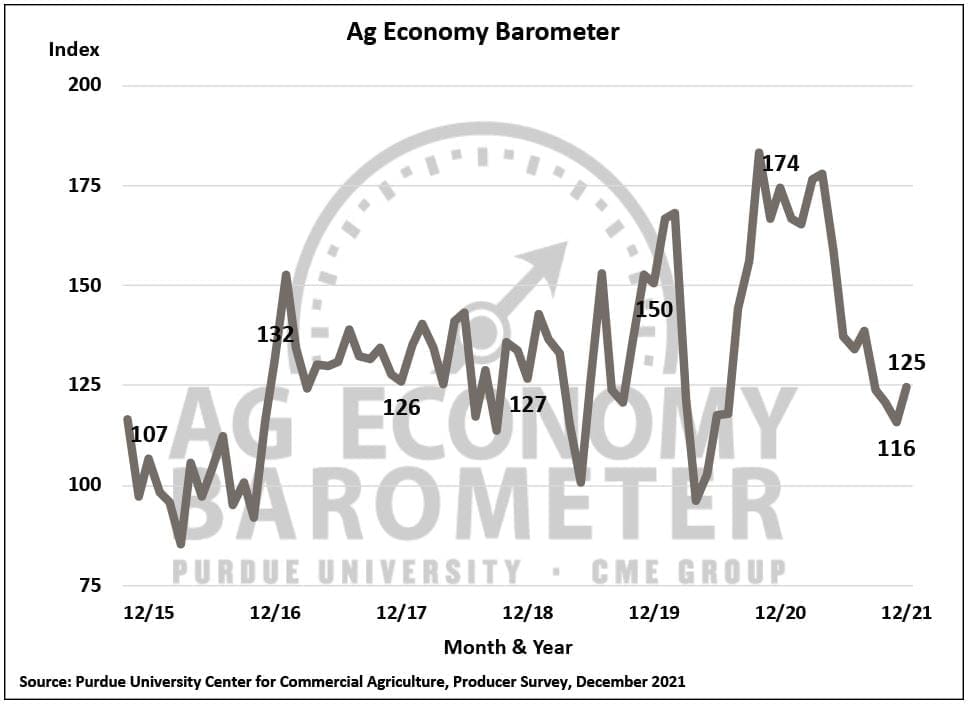 Strong crop prices in December provided a boost to farmers' sentiment in the state of the agriculture economy.
This is according to the latest Purdue University/CME Group Ag Economy Barometer, which rose for only the second time since May. The index improved 9 points from November to 125 in December.
Purdue researchers said excellent fall crop yields, combined with strong crop prices provided many producers with their most positive cash flow in recent years.
The Index of Current Conditions and the Index of Future Expectations also rose in December with stronger current conditions primarily responsible for the barometer's rise. The December's Index of Current Conditions rose 18 points to 146, while the Index of Future Expectations rose 4 points to a 114.
The Ag Economy Barometer is calculated each month from 400 U.S. agricultural producers' responses to a telephone survey. This month's survey was conducted between Dec. 8 and Dec. 14.
Researchers said December marked the second consecutive month farmers reported a stronger financial performance for their farms. The Farm Financial Performance Index rose 7 points to 113 in December which is the index's highest reading since May and is 21% higher than readings obtained just before the pandemic's onset.
Even as supply chain issues continue to hamper producers' capital investment plans, the Farm Capital Investment Index rose in December, up 10 points 49. This marked the most positive value for the investment index since August, but that still left the index 47% lower than in December 2020, researchers said.
Farmers expressed concern about rising production costs and the availability of production inputs. When asked what their biggest concerns are for their farming operation in 2022, 47% of respondents said higher input cost was the top concern.
More than half of respondents expect farm input prices in 2022 to rise by more than 20%, while some believe it could rise as much as 30%.
The complete ag barometer can be found on the Purdue Center for Commercial Agriculture website.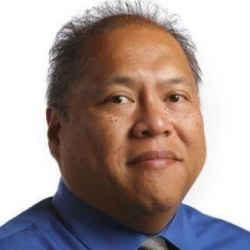 Latest posts by Larry Avila
(see all)