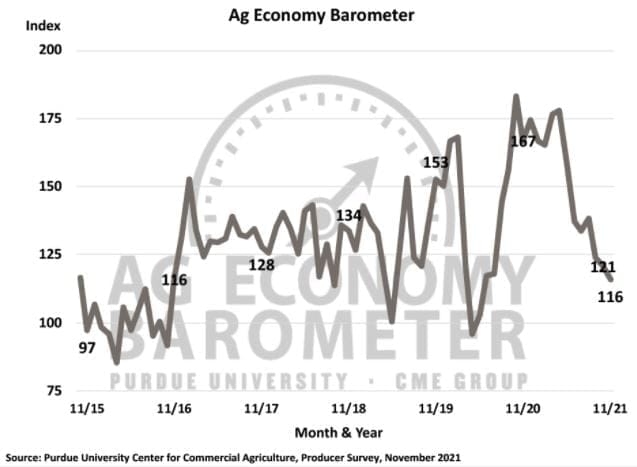 Rising production costs have dampen farmers' confidence in the strength of the nation's agriculture sector.
The Purdue University/CME Group Ag Economy Barometer fell 5 points in November to a reading of 116 as producers continue to be pessimistic about both the current and future outlook of the agricultural economy. The index of current conditions fell 7 points in November to 128 and the index of future expectations fell 4 points to 110.
Purdue researchers said November marked the lowest reading of 2021 for all three measures of producer sentiment and comparing year-over-year, the barometer is 30% lower than last November. The barometer is calculated each month from 400 U.S. agricultural producers' responses to a telephone survey, which was conducted between Nov. 15 and Nov. 19.
Farmers are facing sharp rises in production costs coinciding with fluctuating crop and livestock prices, the prospect of changing environmental and tax policy, uncertainty over COVID-19, as well as a host of other issues, all of which are negatively impacting farmer sentiment, researchers said. Rising production costs, including those for fertilizer, farm machinery, seed and fuel, are of increasing concern to farmers.
In November 43% of survey respondents said they expect farm input prices to rise by more than 16% next year.
Supply chain problems could be responsible for a drop in the farm capital investment index. The index declined 7 points to a reading of 39, the lowest reading since April 2020.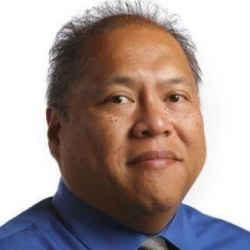 Latest posts by Larry Avila
(see all)