Operators of the Gary/Chicago International Airport are hopeful reduced customs clearing times will lead to more international and private jet business.
U.S. Customs and Border Protection recently announced the required clearing period for international flights was reduced to 24 hours from the previous 48- to 72-hour notification period. The reduction was sought by the Gary/Chicago International Airport (GCIA) Authority to pursue additional international corporate and private aviation traffic.
"The reduced notification period will increase demand for our private and corporate aviation landings, allowing GCIA increased offerings to our customers," said Tim Fesko, GCIA authority chairman.
The customs facility opened at the Gary airport in August 2018. The customs service allows air travelers to fly into the airport from any global destination without first having to stop elsewhere to clear customs.
Gary Mayor Jerome Prince is optimistic the reduced clearing times will give the airport an additional boost.
"The increased responsiveness will draw more economic development to the Gary Chicago International Airport, the city of Gary and Northwest Indiana," he said.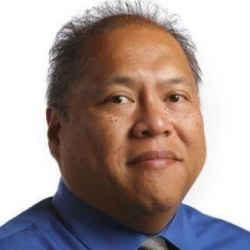 Latest posts by Larry Avila
(see all)