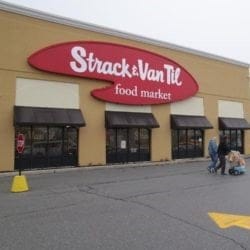 Strack & Van Til is about ready to re-introduce its recently acquired location in DeMotte and will soon wrap up a purchase of another grocery store in Winfield.
Renovations and expansion of the former Tysen's Country Market in DeMotte will be completed soon, said Jeff Strack, president and CEO of Highland-based Strack & Van Til. The DeMotte location was expanded from 35,000 square feet to 50,000 square feet.
"We are almost finished with our multi-million-dollar remodel of the DeMotte location," Strack said. "We are anticipating a grand reopening in early June."
Strack & Van Til purchased the Tysen's store in September. It has remained open throughout the remodeling and construction process.
Strack said his company expects to close on its purchase of a WiseWay store in Winfield at 10839 Randolph St on May 18. That acquisition was announced in April.
Strack's company in 2012 acquired seven other WiseWay locations and rebranded them as Strack & Van Til stores. WiseWay Supermarkets was headquartered in Merrillville and owned by the Weiss family for more than 80 years.
Strack said his company was drawn to the Winfield location because it is a "growing community that fits within our current marketplace." Including the DeMotte store, Strack & Van Til operates 21 locations in Northwest Indiana.
He said the Winfield store will not require extensive remodeling.
"Since the store was just recently remodeled in 2019, it doesn't require the type of work that DeMotte did so there will be some changes but very minimally at first," Strack said. The biggest change will be rebranding the store under his company's name.
Tysen's employed about 75 people at the time it was acquired by Strack & Van Til and all employees were retained. Strack said all of the WiseWay employees were offered jobs with his company, and he hopes to hire more people in the coming weeks.
The Strack grocery chain underwent a major reorganization, which saw the closure of several stores. The reorganized company also operates a Town & Country Fresh Food Market in Valparaiso.
Expansion appears to be part of Strack's vision for his company.
"We are excited to be growing our company and will continue to look for opportunities," he said.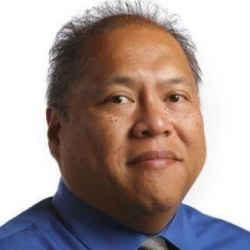 Latest posts by Larry Avila
(see all)