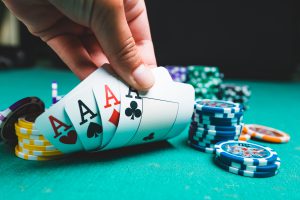 The Majestic Star Casinos in Gary soon will be under new ownership.
In a Nov. 28 statement, Spectacle Entertainment of Indianapolis announced it will merge with Majestic Holdco LLC in a cash transaction. Terms of the deal were not disclosed.
Majestic Holdco owns The Majestic Star Casino LLC and The Majestic Star Casino II LLC, both located in Buffington Harbor in Gary as well as a 300-room hotel, 2,000-space parking garage, and a pavilion containing land-based restaurants, bars and meeting facilities.
Rod Ratcliff, Spectacle chairman and CEO, said his firm's purchase of "the two gaming licenses located in Gary presents a tremendous economic opportunity for the city of Gary as well as the state of Indiana."
"We welcome the prospect of working with Gary and the General Assembly to maximize the value of these two licenses by allowing Buffington Harbor to become part of an intermodal hub, creating additional employment and increasing state and local tax revenues," said Radcliff, the former CEO of Centaur, which was acquired by Caesars Entertainment Corp. of Las Vegas earlier this year.
The transaction is subject to regulatory approval and is expected to close in the first quarter of 2019.  
Peter Liguori, CEO of Majestic Holdco, said the deal is right for his company.
"We are delighted with this transaction and believe it is in the best interest of our members, team members and customers," Ligouri said. "In addition, we are convinced that Spectacle's ownership will provide the right vision and support to undertake the company's next phase of growth."

Larry is an award-winning journalist with more than 25 years of experience working with daily newspapers and business-to-business publications around the Midwest. Avila, a graduate of Central Michigan University, is a Michigan native. He resides in Crown Point.

Latest posts by Larry Avila (see all)