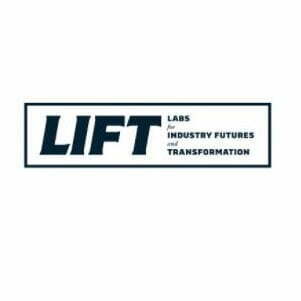 Nearly $2.5 million in grants have been awarded to eight colleges in the South Bend-Elkhart area to help that region train workers in the technology and digital fields.
The grants, totaling $2.465 million, will support learning including flexible non-degree programs and industry-recognized certifications, as well as formal two-year and four-year degree programs of study in data science and other in-demand fields.
The awards are through the LIFT Network's Digital Skills Accelerator Fund, facilitated by the South Bend – Elkhart Regional Partnership and the University of Notre Dame. The LIFT Network is a regional consortium of colleges and non-profits, led by the University of Notre Dame and the South Bend – Elkhart Regional Partnership.
Funding for the network comes from a $42.4 million Lilly Endowment Inc. grant to the University of Notre Dame awarded in 2019.
"These programs will result in more than 2,000 new credentials and will engage a broad swath of the community – including K-12 students, incumbent workers, and current undergraduate students – all aligned with the skills required in the growing digital economy," said Dr. Tom Fuja, faculty director of Notre Dame's iNDustry Labs, the university entity that supports the LIFT Network.
Grant recipients include:
Ancilla College will expand its AncillaWorks platform – A student-facing work-and-learn program – to include incumbent, adult workers who will be trained within the industry spaces of business analytics, logistics and supply chain. Ancilla received a $100,000 grant.
Bethel University will launch a digital workforce transformation program to develop talent aligned with mechanical engineering, information technology and data analytics via academic bootcamps and the modernization of the university's engineering programs. Bethel was awarded a $230,000 grant.
Goshen College will develop a digital skills accelerator program to build future and current workforce pipelines focused on business and information technology disciplines and develop a new information and business rechnology undergraduate degree program. Goshen College received a $400,000 grant.
Holy Cross College will establish a new computer science undergraduate minor within Holy Cross College and offer non-degree certificate coding programs for non-computer science minors to incumbent and adult workers. Holy Cross received a $200,000 grant.
Indiana University South Bend (IU South Bend) will develop a digital skills pipeline project to advance a K-12 STEM Summer Academy in collaboration with the Purdue Polytechnic Institute and a career exploration in healthcare technology targeting incumbent and non-incumbent workers. IUSB received a $350,000 grant.
Ivy Tech Community College, South Bend – Elkhart will expand and purchase new advanced manufacturing/industry 4.0-enabling training technology to be housed within the Ivy Tech Center for Advanced Manufacturing and Automation. Ivy Tech received a $300,000 grant.
Purdue Polytechnic Institute, South Bend will develop an Industry 4.0 Industry Advancement Certification and an industry-aligned incumbent worker training initiative, including the purchase of a LEAN training simulator and module sets for key manufacturing and Industry 4.0 engineering and production efficiency competencies. Purdue Polytechnic Institute received a $200,000 grant.
Saint Mary's College will develop an Industry Credentialing Lab to support talent development by creating a pipeline of skill-credentialed, industry-ready graduates within the South Bend – Elkhart regional workforce who will earn credentials alongside a bachelor's and/or master's degree available to students of every major and minor. Saint Mary's received a $285,000 grant.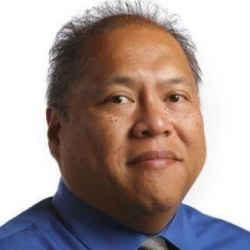 Latest posts by Larry Avila
(see all)