Two organizations from South Bend and another from Valparaiso are among the winners of Teachers Credit Union's inaugural Innovate! Business Challenge.
The competition, which drew more than 60 entries and was exclusive to TCU members with either a business loan or business account, was an opportunity for businesses to showcase the creative ways they evolved operations as well as re-imagined businesses models in response to the pandemic.
Certell.org, an Indianapolis nonprofit developer of online courses and educational materials was the overall winner and received $15,000. The four $5,000 recipients were Bamar Plastics, a South Bend-based producer of insert-molded automotive components; Scarpe, an Italian restaurant in downtown Valparaiso; Sip & Share Wines, an Indianapolis-based boutique vegan winery; and Unity Gardens, a series of community gardens in South Bend, which teaches people to grow their own food.
"The coronavirus pandemic has created economic conditions that have forced businesses and nonprofits to make unexpected adjustments — and this competition has highlighted just how well they have adapted," said Paul Marsh, TCU president and CEO. "Our business members have shown great innovation in their operations, products and services, and we're proud to support some of the best ideas."
Each business faced and met great challenges, from developing multimedia lessons that add historical context to America's current challenges, devising a computerized cart that revolutionizes factory quality control across industries, or pivoting to virtual strategies after limits to in-person interaction, TCU said.
Additional information about the winners is available on Teachers Credit Union's website dedicated to the challenge.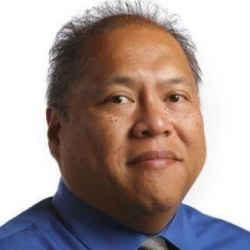 Latest posts by Larry Avila
(see all)