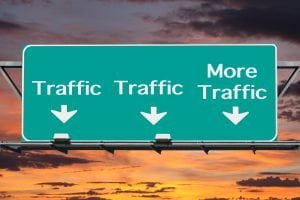 PORTAGE – The Northwestern Indiana Regional Planning Commission wants a better understanding of Region residents' travel habits.
Between now and November, NIRPC will conduct the My Daily Travel survey, asking an estimated 2,000 Region households about how, when, where, and why they travel around Northwest Indiana. NIRPC said collecting information through a survey provides the best way to accurately measure and understand people's travel behaviors.
Understanding travel patterns helps ensure that funding to improve roads, bridges, and transit is spent where it is needed most, NIRPC said.
"As we collectively plan for future investments in our transportation system, it's critical to understand how Northwest Indiana residents are moving about the Region," says NIRPC Executive Director Ty Warner. "Whether you travel by car, train, bike, bus, or get to most places on foot, having good information will help make the most effective investments in our regional transportation infrastructure."
Households that complete the survey between September and November will receive $20. Households will be invited to complete the survey by mail.
The last household travel survey NIRPC conducted was in 2007-08. NIRPC said new data will also help it  meet federal regulations as it is charged with developing a long-range transportation plan for Northwest Indiana, and must certify the plan is consistent with current and forecasted transportation and land use trends.

Larry is an award-winning journalist with more than 25 years of experience working with daily newspapers and business-to-business publications around the Midwest. Avila, a graduate of Central Michigan University, is a Michigan native. He resides in Crown Point.

Latest posts by Larry Avila (see all)