The construction of the new La Porte Hospital is having an impact on the Region's economy.
Representatives for La Porte Hospital, which is operated by Community Health Systems of Franklin, Tenn., said since construction began earlier this year, the hospital project has created 150 construction jobs, which will increase to 300 when building activity reaches its peak.
Hospital officials said 65% of the trades and sub-contractors working on the project are based in La Porte County and Northwest Indiana, which translates to $55 million for the Region's economy. The increased construction activity also has led to more business for local restaurants and retailers.
"We want to stay in the position of driving good health for the residents of La Porte County and surrounding areas," said Ashley Dickinson, CEO of La Porte Hospital. "We are successfully challenging ourselves to meet new standards for advanced quality care."
She said a new hospital facility will assist care providers improve care quality.
"The new hospital is a reinvestment in our organization's future and the health of the region we serve," Dickinson said.
The hospital project is on schedule, Dickinson said. The building should be fully enclosed by year's end, which will allow workers to work on the building's interior.
The new hospital is expected to be completed before the end of 2020.
La Porte Hospital is the only hospital in La Porte County to pay taxes. Its tax bill in 2018 was $2.2 million in local taxes.
The $125 million acute care community hospital will feature 88 beds and many outpatient services. It also will include a 24-hour emergency department similar to the existing hospital.
The new hospital will replace the current facility at 1007 Lincolnway, which will continue to operate during construction. Officials are determining what to do with the old hospital site once the new facility opens but said it would tear down building if another use is not found.
Hospital officials have said they remain committed to preserving the legacy of the current hospital by finding ways to memorialize the special items that were donated to the hospital through the years.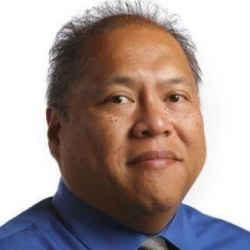 Latest posts by Larry Avila
(see all)