LA PORTE – Hospital and community officials broke ground Aug. 23 on the new $125 million La Porte Hospital.
"Today's celebration is an opportunity to look forward, but also inspires us to take a look from where we came," Ashley Dickinson, CEO of La Porte Hospital, said during the ground breaking event. "There is a rich history of healthcare in the La Porte community dating back to the 1800s when local physicians started the state's first medical college here. Today, we are reminded that our plans for the future are every bit as powerful as the healthcare legacy that precedes us, and we break ground with gratitude, determination, and pride."
La Porte Hospital is building a new 200,000-square-foot hospital to replace the existing facility. The new hospital is part of a $140 million commitment made possible through La Porte Hospital's affiliation with Community Health Systems of Franklin, Tenn. in March 2016.
Community Health Systems operates 118 hospitals across 20 states, including several in Indiana.
The new facility, which is expected to open in 2020, will offer the same complement of services as the current hospital, and have space to accommodate future growth.
Mark Kosior, president of the La Porte Hospital Board of Trustees, said La Porte Hospital is focused on increasing access to healthcare in the community.
"In the last 18 months, the hospital has recruited more than 20 healthcare providers; opened new urgent care, primary care, and pediatrics practices in Michigan City; opened a new wound care center in La Porte; and is getting ready to open the Slicer Health Clinic for students in the La Porte Community School Corporation," Kosior said. "As a board member and physician, I can assure you we aren't slowing down."
Progress on the hospital construction can be followed online at Updates can be found at newlaportehospital.com.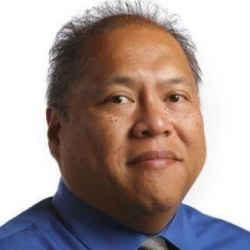 Latest posts by Larry Avila
(see all)