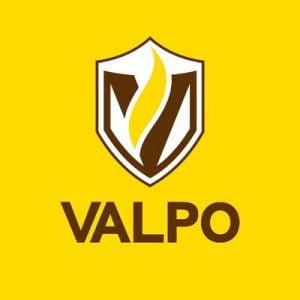 Two Valparaiso University professors are partnering with colleagues from Brown University and Smith College to advance the field of data science education, thanks to a $199,040 TRIPODS+X grant from the National Science Foundation.
Valparaiso University will receive more than 50 percent of these funds and serve as the lead institution for the collaborative effort.
The TRIPODS+EDU: Investigations of Student Difficulties in Data Science Instruction is one of 19 collaborative projects supported by NSF. Valparaiso's Karl Schmitt, assistant professor of mathematics and statistics and director of the college's data science program, and Ruth Wertz, assistant professor of general engineering, will serve principle investigators.
"The need to educate the next generation of policy makers, data science researchers and global citizens has fueled rapid growth in data science curricula," Schmitt said. "This grant aims to identify student misconceptions about data science concepts along with mismatches between core curricular elements and early-career practitioners' daily work. Ultimately, the outcomes of this grant will inform work on data science concept inventories to improve education and teaching."
According to the proposal, initial data science teaching practices have been drawn from computer science and mathematics. As the need to extract meaning from data becomes increasingly necessary in a myriad of fields, the research will advance data science education to meet the needs of students and future professionals in this specific discipline.
The research project, which also will include Valparaiso students, will survey current data scientists at E-Trade, Pandora, Google and other leading companies, ensuring that the research project will incorporate cutting-edge technical topics and current workforce demands.