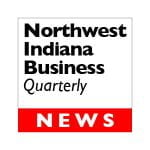 MISHAWAKA – A warm welcome and indulgent comfort foods are just some of the memorable moments that guests will experience as they walk through Metro Diner's doors for the first time on Tuesday, March 13. Just ask Guy Fieri who featured the diner in an episode of Diners, Drive-In's, and Dives. The 4,500-sq. ft. eatery will open its first Mishawaka-area diner at 425 E. University Dr. in the University Crossings Shopping Center, featuring a menu of everyone's favorite diner classics. Serving all day breakfast, lunch and dinner, the diner will indulge the taste buds with new twists on traditional dishes and sip on beer, wine, mimosas and Bloody Marys.
"Guests feel at home when they come to Metro Diner because we welcome them as if they are coming into our own house," said Mishawaka Metro Diner Managing Partner Tim Zentz. "Metro Diner is known as the place where 'the locals eat' and we hope to be the new go-to diner destination where our Mishawaka diners turn into regulars."
Metro Diner makes sure that guests don't have to go far to discover new delicious dishes by featuring daily blackboard specials with quality ingredients and a scratch kitchen that also serves gluten-friendly options. From the diner's Fried Chicken and Waffles topped with house-made strawberry butter and signature sweet and spicy sauce to its Charleston Shrimp & Grits, the large portion sizes enable every guest to enjoy a delicious meal at a great value, with most dishes priced under $15.
The Mishawaka community is invited to celebrate the arrival of Metro Diner during special pre-opening charity events. All donations will benefit the American Heart Association of Northern Indiana on Saturday, March 10, whose mission is to improve the lives of Americans by providing public health education. On Sunday, March 11, all donations will benefit the Ronald McDonald House Charities of Michiana, which provides a home away from home for families of seriously ill children receiving treatment at nearby hospitals. Guests who provide a donation will receive a sneak peek of the new eatery and enjoy Metro Diner favorites. Reservations can be made for the fundraisers from 9 a.m. to 1:30 p.m. or 4 p.m. to 7:30 p.m. by calling the charity reservation line at (574) 655-4088.
The diner will feature seating for 122 guests and will be open from 7 a.m. to 9 p.m. Monday through Saturday, and from 7 a.m. to 8 p.m. on Sundays.
Metro Diner is hiring over 100 Mishawaka-area residents. Applications to join the team are being accepted for all positions including servers, hosts, cooks and kitchen staff. Metro Diner provides a team atmosphere with long-term career growth opportunities and competitive compensation. Interested applicants can complete the online application here: https://MetroDiner.com/employment.

Janice has over 15 years of experience in marketing and advertising for companies such as The Indy Partnership and Gallivan Auctioneers. She began Tower Marketing Solutions, LLC in 2006 to provide marketing, advertising and non-profit association management services.

Latest posts by Janice Dixon-Fitzwater (see all)