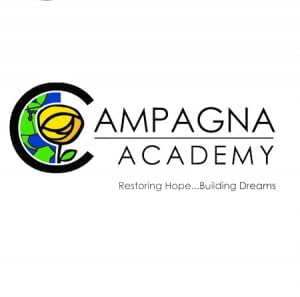 The CEO of the Campagna Academy in Schererville now will also oversee the Crisis Center in Gary.
The organizations jointly announced that Elena Dwyre, CEO of the Campagna Academy, now also will oversee the Crisis Center under a new strategic leadership agreement signed by both organizations.
"The partnership between Campagna Academy and the Crisis Center will allow each of our organizations to expand our mutual mission and create a greater impact by helping more disadvantaged youth," Dwyre said. "I am excited for the future and what this partnership will bring to our Region, especially for at-risk youth in Northwest Indiana."
For the past 18 months, Crisis Center's Board of Directors has considered its mission continuity as well as executive leadership with a compatible agency. Many options were considered to permit both agencies to expand services to children and youth in Northwest Indiana.
The Crisis Center and Campagna Academy provide complementary, non-overlapping services, which allow them to work together effectively, the organizations said. Campagna will provide executive leadership and management services to the Crisis Center.
The boards of each organization will work to develop a longer-term association, with the goal of developing increased synergy and a seamless continuum of services to at-risk youth.

Larry is an award-winning journalist with more than 25 years of experience working with daily newspapers and business-to-business publications around the Midwest. Avila is a Michigan native and a graduate of Central Michigan University.

Latest posts by Larry Avila (see all)