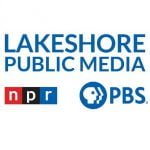 More than a year of modernizing broadcast equipment at Lakeshore Public Media is completed.
The Merrillville-based operator of Lakeshore PBS has invested more than $500,000 in repairs and upgrades to its transmission system, which now allows it to broadcast in high definition.
"Through the generous support of the NiSource Charitable Foundation, we are proud to announce that the final step to our system upgrade is complete," said James Muhammad, president and CEO of Lakeshore Public Media. "We now have an up-to-date, digital transmission system from our studios to our transmitter site with back-up power and multiple levels of redundancy."
Lakeshore said its new system should eliminate single points of failure, operate on less power and "will be equipped for the next generation of broadcasting."
In July 2018, a violent storm damaged the Lakeshore PBS TV transmitter, knocking the station off the air.
Lakeshore PBS signed on the air November 1987 as WYIN Channel 56, a commercially licensed public television station.
"Last year we made significant updates to our television transmitter, continued our local focus with programming like Friends & Neighbors and Eye on the Arts, and launched a new website," Muhammad said. "Even during this pandemic, our team has continued to work hard behind the scenes to serve our viewers and members."

Latest posts by Larry Avila
(see all)