INDIANAPOLIS – New home construction is showing no signs of slowing in Indiana.
The Indiana Builders Association, citing U.S. Census Bureau data, said Oct. 1 that permits for new single-family homes across the state increased 8 percent in August when compared to July. The association said 1,624 permits were pulled in August, up from 1,497 in July.
August 2018 numbers also represent an 8 percent increase from August 2017 when 1,502 new permits were pulled. The association said permits for new home construction year-to-date statewide through August is 7 percent ahead when compared to the same time a year ago.
"This statistical increase shows that Indiana residents still have a strong demand for newly built homes" said Pat Richard, Indiana Builders Association president. "Our builders are continuing to work hard and meet homeowner expectations, fully aware of the ongoing affordability concerns that surround our industry."
The association said builder confidence in the state for newly built single-family homes remains unchanged in September at 67, on the National Association of Home Builders/Wells Fargo Housing Market Index. Any index number higher than 50 means builders view market conditions as good.
While confidence among builders remains high, the association expects new home starts to experience a seasonal slow during the fall and winter months. Builders also are concerned about rising costs of building materials due to tariffs.
"Although we see an increase in starts for August, we are likely to see new home starts slow down a bit in the months ahead as we ease out of the proverbial building season" said Rick Wajda, CEO of the Indiana Builders Association. "As we push forward, we are keeping a pulse on the continuing regulatory burdens for new home construction as well as the increasing costs on building materials due to tariffs imposed on a wide range of products."
Rising lumber prices since the beginning of 2017 has increased the price of a new single-family home by more than $6,000, the association said.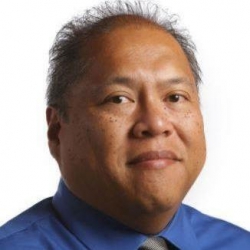 Latest posts by Larry Avila
(see all)