Two teams from Hobart High School finished first and second in the annual statewide Innovate WithIN competition for young entrepreneurs.
The Hobart High School teams went through local and regional competitions to reach the state finals, which were held and streamed online April 8 because of restrictions created by the coronavirus pandemic. Organizers said the competition, which offered up to $100,000 in cash prizes, mentorship opportunities and in-state college tuition assistance, was too important to cancel.
"After hosting eight of the nine regional finals, we felt that the students worked too hard to simply cancel the event," said Candy Dodd, a representative from Ball State University and project manager for the competition. "We really felt that they deserved the prize money for these amazing entrepreneurial ideas."
The first-place team included Hobart students Megan Jones, Joshua Breitsprecher and Abigale Haluska. Their company, AM Therapeutics, created The Remedy Glove, a therapy device equipped with vibration, compression, and heating features meant to treat people with arthritis. The team earned a $10,000 cash prize and $10,000 in college tuition for any college or university in Indiana.
The second-place team included Hobart students Jerry Fuller and William Hall. The students' company, Trifecta Sports Solutions, developed a safer and more comfortable football helmet. The team earned a $2,500 prize.
A Hobart High School team finished third in last year's competition. The Hobart students also received additional guidance from the Northwest Indiana Small Business Development Center.
More than 250 students from 50 high schools around Indiana participated in the first round and 150 teams submitted video pitches. The regional finals were held in the first two weeks of March, but the last regional event was cancelled because of the crisis.
"As a state, we're focused on giving Hoosier students the tools and resources they need to cultivate their entrepreneurial ideas – whether at home or in the classroom," said David Roberts, chief innovation officer of the Indiana Economic Development Corp. "By shifting to an online format, we encouraged the Innovate WithIN state finalists to refine their pitches and hone their critical thinking skills in order to virtually present to our judges, while also maintaining the good social distancing practices that are needed to keep Hoosiers safe and support efforts to flatten the curve for COVID-19 in Indiana."
Two teams tied for third place and each received a $1,500 prize. One team from Noblesville High School included Amanda Packard, Nick Williamson and Brynn Eaton School and their company, ConnectU, created a mobility device; the other team from Oldenbug Academy included Gigi Dreyer, Alexa Miles and Kathryn Wilder, also created a mobility device to assist people who use oxygen.
Innovate WithIN is hosted by the Indiana Economic Development Corp., Indiana Department of Education, Ball State University and STARTedUP Foundation.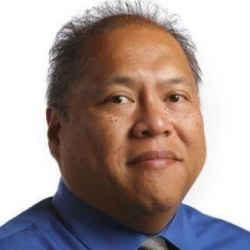 Latest posts by Larry Avila
(see all)