An idea by a group of students from Hobart High School to enhance safety for bicyclists took third place in the second annual Innovate WithIN pitch competition, a statewide initiative to encourage entrepreneurship presented by the Indiana Economic Development Corp., Indiana Department of Education and Ball State University.
Eleven teams representing high schools from around the state on April 4 competed in the final round in Indianapolis. LyfePack from Rivet High School in Vincennes, took first place for its idea for a tech-integrated, kevlar backpack, which promotes energy efficiency and improves student safety,
Hobart High School's team included students Andrew Romes, Alex Termini and Faith Spencer. Their idea called RearVue, would improve bicycle safety through a distance measurement sensor, which harnesses LED technology to warn cyclists of approaching vehicles.
Nobelsville High School with its idea, Calm Balm, created and marketed all-natural lip balms utilizing essential oils to relieve stress, finished second.
"Through competitions like Innovate WithIN, we're not only growing Indiana's culture of innovation and creativity, but we're also empowering our students to develop and execute their entrepreneurial ideas at an early age," Gov. Eric J. Holcomb said in a statement. "We're proud of all the students who participated in today's competition and are confident they will be the ones to keep Indiana on the path to success for years to come."
All 11 teams will receive mentoring services through the StartEdUp Foundation, which focuses on engaging students and teachers through innovation and entrepreneurship in the classroom. In partnership with the IEDC, StartEdUp will create a student accelerator program for the Innovate WithIN state finalists, helping them develop and execute their ideas as well as providing access to the company's network of mentors and advisers.
This year's competition drew 158 online applications from 422 students at 88 high schools around the state.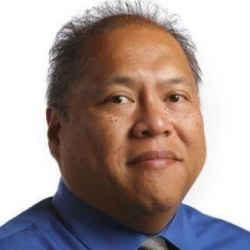 Latest posts by Larry Avila
(see all)