A career filled with achievements in affordable housing, strategic planning, business recruitment and building community partnerships landed professional honors for Region economic development professional Clarence Hulse.
Hulse, executive director for Economic Development Corp. Michigan City, Indiana was inducted into the Lambda Alpha International society at its 2019 Initiation Banquet June 19.
The society is a global land economics organization providing professionals with a forum for the exchange of ideas in the world of land use and development. Members come from a wide variety of fields related to the use and reuse of land.
Membership in the society is highly selective through a nomination process initiated by an active LAI member. Requirements include 10 or more years of experience in their fields and for outstanding contributions to the field of land economics and demonstrated a commitment to public service and high standards of professional ethics.
Hulse is known for his passion and talent in implementing and executing a community's vision, according to the society. In his current role with Economic Development Corporation of Michigan City Indiana, his main objective is implementing the 2019-2023 Economic Development Strategic Action Plan to create workforce initiatives to support businesses and attract new investments to Michigan City.
"It is both an honor and a privilege for me to be recognized by my colleagues," he said. "I am very excited and look forward to both advancing the caliber of the profession and improving the economic status of communities across the country."
Hulse serves on local, regional and national boards promoting community and economic development, including the Michigan City Sustainability Commission, NWI Forum board of directors and International Economic Development Council board of directors.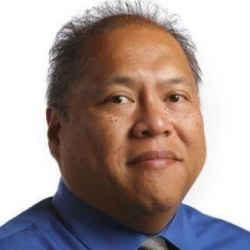 Latest posts by Larry Avila
(see all)