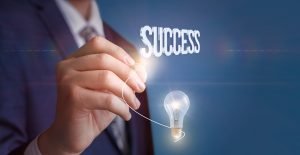 Fortune's latest list of the 100 fastest growing companies features four Indiana-based businesses.
Making the list, including ranking and location:
To qualify for the list, a company — domestic or foreign — must be trading on a major U.S. stock exchange; report data in U.S. dollars; file quarterly reports with the SEC; have a minimum market capitalization of $250 million and a stock price of at least $5 on June 29, 2018. Companies must have been trading continuously since June 30, 2015.
Companies also must have revenue and net income for the four quarters ended on or before April 30, 2018, of at least $50 million and $10 million, respectively, and have posted an annualized growth in revenue and earnings per share of at least 15 percent annually over the three years ended on or before April 30, 2018.

Larry is an award-winning journalist with more than 25 years of experience working with daily newspapers and business-to-business publications around the Midwest. Avila, a graduate of Central Michigan University, is a Michigan native. He resides in Crown Point.

Latest posts by Larry Avila (see all)