Federal regulators on March 7 approved a plan by Fifth Third Bancorp of Cincinnati to acquire MB Financial Inc. of Chicago.
The merger, announced in May 2018, was approved by MB Financial stockholders in September 2018.
The deal is expected to close on March 22. Representatives for both banks said system conversions expected to occur in early May. Chicago deposit market share of the combined company would rank it third in estimated retail deposits among the nearly 200 banks in the local marketplace, Fifth Third and MB Financial said, adding about one in five 5 Chicago area middle-market businesses will bank with the combined company.
"We are very pleased to receive the regulatory approvals," said Greg D. Carmichael, chairman, president and CEO of Fifth Third Bancorp. "From the outset, we have viewed MB Financial as a unique partner in our efforts to build scale in this strategically important market. We are very excited about the future prospects for the combined company."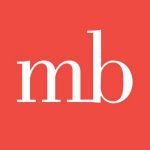 Mitch Feiger, president and CEO of MB Financial, Inc. will take over as chairman and CEO for Fifth Third's Chicago region when the deal closes.
"We look forward to completing the merger," Feiger said. "I appreciate all of the work that has gone into our planning efforts."
He said MB Financial has placed its customers at the center of the talks with Fifth Third to help ensure a smooth transition.
"We are excited to fully leverage the combined talent of our organizations and our complementary capabilities for the benefit of our customers and the communities we serve," he said.

Larry is an award-winning journalist with more than 25 years of experience working with daily newspapers and business-to-business publications around the Midwest. Avila is a Michigan native and a graduate of Central Michigan University.

Latest posts by Larry Avila (see all)