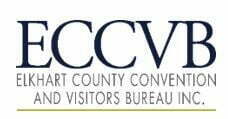 Tourism growth across northern Indiana is the primary driver behind the Elkhart County Convention & Visitors Bureau's decision to open a new visitor center this summer.
The new Elkhart County Visitor Center is expected to open at 3421 Cassopolis St. in Elkhart, in early summer, according to a statement from the visitor's bureau. The visitor's bureau is leasing a commercial space that became available last year after an Aldi store moved.
The new visitor center will be less than quarter mile from the current location at 219 Caravan Drive, where it has been for more than 25 years.
"Exit 92 is the ideal location for a visitor center, and we're excited to be staying in the area and utilizing an expanded and updated space that will drastically improve services for visitors and also has fantastic visibility for travelers coming off the Indiana Toll Road," said Diana Lawson, CEO of the Elkhart convention and visitor bureau. Exit 92 is the designation for Elkhart's exit on the Indiana Toll Road. Hotels, including five new lodging properties which are under construction, around Exit 92 offer more than 1,800 rooms for travelers.
"Tourism, hospitality and lodging are strong drivers of economic activity around Exit 92 and throughout Elkhart County," Lawson said. "This area has grown and changed significantly in the 28 years that the visitor center has been located along Cassopolis Street. This move will make our services much more accessible and visible to visitors."
A 2018 report shows visitors to Elkhart County contributed $550 million to the local economy in one year, including $374 million of direct visitor spending going into the cash registers of local businesses.
Economic impact grew at an estimated 3 percent rate, adjusted for inflation. The 2018 tourism season was also strong, with 526,000-plus room nights sold at Elkhart County lodging properties.
Plans for the new center include features to tell the story of Elkhart County's culture and history as makers and artisans as well as to promote the lineup of small businesses, shops, restaurants and attractions in the region, which includes the Elkhart County communities of Elkhart, Goshen, Bristol, Middlebury, Nappanee and Wakarusa, as well as Shipshewana in LaGrange County.
"The story of Elkhart County is rich with stories of early pioneers, innovators and entrepreneurs who built influential industries, and artisans who take high-quality craftsmanship to heart in everything from furniture, quilts and motorcycles to beer, noodles and cinnamon rolls," said Lawson. "This center will be a tribute to those makers and a wonderful launching point for experiences centered on Elkhart County."

Larry is an award-winning journalist with more than 25 years of experience working with daily newspapers and business-to-business publications around the Midwest. Avila is a Michigan native and a graduate of Central Michigan University.

Latest posts by Larry Avila (see all)