Nearly two years after opening the doors of its new hospital in Michigan City, Franciscan Health has started another new hospital building project this time in Crown Point.
Health system and community representatives were on hand Sept. 24 for a ceremonial groundbreaking at the site along I-65 and U.S. 231 for the estimated $200 million facility, which will be part of a 500-plus-acre development.
Dr. Daniel McCormick, Franciscan Health Crown Point president and CEO, said the location improves access to care services to residents in neighboring communities.
"The vision includes an expanded comprehensive medical and educational center for Crown Point and the surrounding counties," he said. "The new hospital and the current expansions of both the University of Saint Francis and the Franciscan Point facility are just the beginning."
The new hospital is part of a larger development, which includes expansion of Franciscan Health Franciscan Point and a doubling in size of the existing University of Saint Francis campus. About 250 acres will be reserved for residential development and Tonn and Blank Construction will develop an additional 80 acres for commercial use.
A 60-acre parcel will serve as a potential home for a new Catholic high school by the Gary Diocese Schools.
"The sisters are undertaking this major project in an uncertain time," said Cal Bellamy, chairperson of the Franciscan Alliance Northern Indiana board of directors. "But they have confidence in the future of the city of Crown Point and a deep commitment to all of Northwest Indiana."
The current Franciscan Health Crown Point hospital at 1201 S. Main St. will remain open as the new site is being built. Franciscan Alliance is exploring other uses for the facility once the new hospital opens in fall 2023.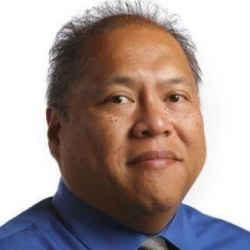 Latest posts by Larry Avila
(see all)