A more-than-500-acre development at the southeast Corner of I-65 and U.S. 231 in Crown Point will one day be the home for a new Franciscan hospital and possibly the new home for Andrean High School.
An Aug. 8 statement from Franciscan Alliance notes the new hospital will be focal point of the development, which also will feature residential housing as well as retail and commercial sites. Hospital officials said the projected cost for a new hospital could be between $275 million and $300 million.
"This location will better serve a growing population and a state-of-the-art facility will deliver the latest healthcare technology to the community," said Cal Bellamy, chairman of Franciscan Alliance board of directors, Northern Indiana Division. "We're thrilled to begin planning a comprehensive medical and educational development that will serve both body and mind."
The property now is home to Franciscan Health Franciscan Point and a University of St. Francis facility. The development of 120 acres will add a new regional medical center better suited for the growing south Lake County and nearby areas in Porter, Newton and Jasper counties, Franciscan said.
The project will also double the size of the St. Francis campus, an estimated $5 million investment, and expand Franciscan Point's ortho ambulatory surgery center as a center of excellence in Northwest Indiana, Franciscan officials said.
A 60-acre parcel will serve as a potential home to Andrean High School's new facilities. About 250 acres is reserved for residential development and Tonn and Blank Construction will be developing an additional 80 acres for commercial use.
For the residential, retail and commercial portion of the development, Mississippi Parkway Partners is working with a variety of development partners on residential options that will include multi-family units, townhomes and patio homes.
The Gary Diocese Schools Office in a statement said the final decision on Andrean's move will be up to the new bishop of the Diocese of Gary once the pope fills the post, a process that could take up to two years. Bishop Donald Hying left the post in late June to become bishop of the Diocese of Madison, Wis.
Kevin Leahy, Franciscan Alliance president and CEO, said the collaboration between the project's partners on the development will meet future needs of the community.
"Our Franciscan values are all about meeting the needs of those we are privileged to serve," he said. "That's not only by providing the highest quality healthcare, but also contributing to quality of life by supporting the foundational institutions of our community. This development will be a place where people can live, learn, work and thrive."
The current Franciscan Health Crown Point hospital at 1201 S. Main St. will continue operating as the new site is developed.
Franciscan Alliance is exploring future uses for the present facility once the new hospital possibly by 2022. It's likely once the new Crown Point hospital opens, the current hospital site will be used to house administrative and clinical services and possibly other new educational partnerships, Franciscan officials said.
The original St. Anthony Medical Center, which opened in 1974, was purchased from Franciscan Sisters of Chicago in 1999 by Franciscan Alliance and has undergone multiple expansions in recent years.
Franciscan moved into a new $243 million hospital at I-94 and U.S. 421 in Michigan City in January.
A portion of the former Franciscan hospital site at 301 W. Homer St. in Michigan City was reopened in July as Franciscan ExpressCare. It operates in the old hospital's former emergency department.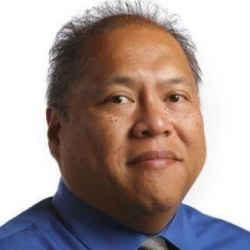 Latest posts by Larry Avila
(see all)