High school teams find victories lead to more fans, funds for programs
In his first two years as athletic director for Michigan City High School, Craig Shaman remembers when Friday night varsity football games drew about 1,000 people.
That meant at least 3,000 seats were empty at the 4,000-person capacity Ames Field, which didn't help concession sales and ultimately the amount of money available to support athletic programs. This isn't the case any longer, Shaman said.
"Since we started winning, (varsity) games now consistently draw over 3,000 a game, and we even sell out games especially against LaPorte and playoff games," Shaman said. Winning has been the solution to boost attendance.
Michigan City hired a new varsity football coach, Phil Mason, for the 2016 season. In his first year, he guided the Wolves to an overall record of 7-4, a vast improvement from five wins total in Shaman's first two years as athletic director.
The Wolves went 9-3 during the 2017 season, which included a playoff loss to Kokomo High School in Class 5A state playoff semi-finals.
"It's an easy-to-understand story," Shaman said. "Attendance at football games really skyrocketed up once we started winning, and we're seeing everything else that goes along with winning. People support a winner."
Ed Gilliland, director of athletics at LaPorte High School, understands Shaman's perspective. Between 2007 and 2013, LaPorte only had one winning season but turned it around in 2014 in what was Bob Schellinger's final year as head coach.
Schellinger guided LaPorte to an overall 8-5 record, which included a playoff run that ended in a 56-7 loss in the Class 5A state championship to the powerhouse Indianapolis Cathedral Fighting Irish.
Gilliland recalled how LaPorte got behind the football team's success in 2014, which hasn't cooled since.
"For the title game, we took a huge crowd down to Indianapolis," he said. "It was incredible to make it there."
Momentum for LaPorte's football success was continued by Dave Sharpe who has led the team to post-season play in 2016 and 2017.
Gilliland said winning has helped fill the stands at Kiwanis Field on Friday nights. The stadium, which seats 5,000, has drawn up to 3,000 fans for home games in recent years, he said.
But LaPorte also in recent years has worked to create a more festive atmosphere during football games. Gilliland said a DJ plays music between plays and during other breaks.
LaPorte also has offered discount prices for tickets to encourage students to attend games. Game day tickets are $6, a price set by the Duneland Athletic Conference, where both LaPorte and Michigan City are members.
"The students have responded well to the discount tickets and the music we play during the games," Gilliland said.
More people at the games also means more dollars from ticket sales, and more people buying food and drinks at the concession stands, he said.
However, high school athletics programs also rely on business sponsors.
Gilliland said LaPorte has an advantage as the only public high school in the city.
"We were always well supported by the business community even before our football team's recent success," he said. "When you're the only high school, you become the central focus for the community, and if you win, the community really comes out for us."
Steve Kring, Horizon Bank's regional president for LaPorte and Porter counties, sees winning high school athletic programs as the reward from hard work and community support.
Horizon Bank regularly supports many high school athletic and academic programs in markets it serves, regardless of the number of wins and losses a school might have.
"I don't think winning (football teams) have had any impact on Horizon contributing to high school athletic programs," Kring said. "We've been an associated partner with Michigan City for a long time, and we've seen them not only be successful on the football field but academically as a school system."
Kring said that Horizon believes it is important for community members, residents and businesses to support school systems because it ensures they have the resources needed to help students succeed.
"We recognize that money is tight for public schools, and we know their shortfalls and programs that need support at the end of the day," Kring said. "We're fortunate to have the resources to partner with our schools and help where we can."
Click here to read more from the Aug-Sep-2018 issue of Northwest Indiana Business Magazine.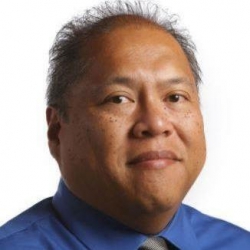 Latest posts by Larry Avila
(see all)