Region's financial institutions see community partnerships as potential long-term relationships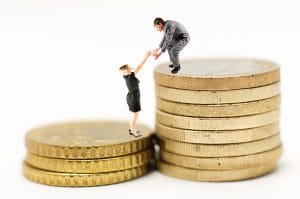 Accessibility, adaptability and attentiveness give community banks an edge for small- and medium-sized businesses, said Dale Clapp, Northwest Region president for First Merchants Bank.
Clapp has been in the banking business since 1984, predominantly with closely held institutions.
"Now, I'm with a larger bank, but certainly I would define it as community based," he said. Clapp, based in Munster, oversees the Northwest Indiana and Lafayette markets, now merged into the Northwest Region.
"Our people, myself included, are incredibly accessible to the people in the market," Clapp said.
It's a familiar refrain.
Eric Evans, First Financial Bank's market president for Northwest Indiana, said his team develops deep relationships with clients, getting to know them well and understand their needs.
"We almost look at ourselves as being part of the field team for all these individual businesses," Evans said.
Other "big" banks think similarly of their operations. Wintrust works like a community bank, staying connected to the local area it serves.
Dyer Bank and Trust, which is part of the Wintrust network, is in the business of making as many friends as possible to help elevate awareness, identify key players in the market and help solve problems, said Gilbert Rynberk, Northwest market president for Wintrust Commercial Banking, which is based in Dyer.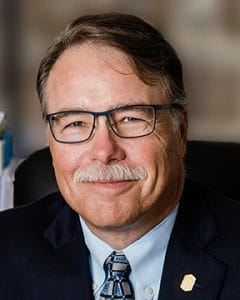 "That's emblematic of Wintrust in general," he said.
Like others, Centier Bank small business banking officer Jessica Schneider, based in Highland, gives customers her cellphone number as well as her desk phone.
"Our clients know just who to reach out to," she said.
Few calls come in after hours, but when they do, Schneider is reachable.
"That's what differentiates us," that service to customers, she said. "We assure customers that they're not just banking with a bank, but banking with an individual at the bank."
Ron Knestrict, vice president of Peoples Bank, feels the same way. When clients have questions or need something, they have direct contact with the lender, he said.
"We're rooted in the community," Knestrict said. "We're in the market. I live in the market."
Visibility essential
Knestrict sits on various Region organization boards, watching for sponsorship opportunities. Anyone on any level at the bank can participate, he said.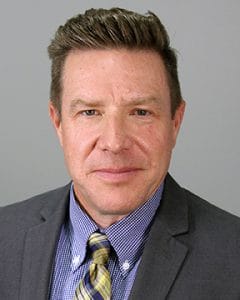 Peoples Bank employees put together internal fundraisers for charities in the Northwest Indiana and Chicago markets, and the bank matches them at the end of the year.
Wintrust's Rynberk has been involved with a string of organizations — St. Joseph's Carmelite Home in East Chicago, Challenger Learning Center, Northwest Indiana Forum, One Region and the Valparaiso Redevelopment Commission, among others.
Schneider and other Centier employees are active in the community. They frequently offer financial literacy training to employees, students and to adults in the process of starting their lives over again.
Schneider, an animal lover, is on the board of Humane Indiana.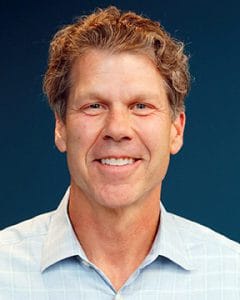 "We are the bankers on the boards" of organizations, she said of her colleagues. Together, they help community organizations thrive financially so they can meet their clients' needs.
"I can't tell you how many organizations our advisers are involved with," said Steve Kring, Horizon Bank's regional president for Northwest Indiana, because staff are involved with numerous groups and causes.
"We want our folks to be out there, helping with leadership skills for local organizations," he said. "We are extremely committed to giving back."
Community banks like Horizon are focused on creating partnerships — not just with clients but with the community.
Planting roots
Kring said One Region is a good example of how community banks do things differently. Four community banks came together to allocate the capital for the Double Track Northwest Indiana project, which "ultimately will help retain people in our communities," he said.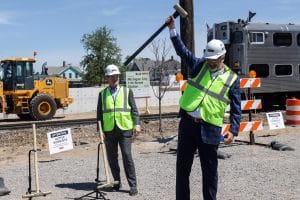 Horizon is also in a partnership that funded construction of the new Boys & Girls Club across from Fairgrounds Park in Valparaiso and the Woodland Park Community Center on Willowcreek Road in Portage.
Sometimes the bank offers economic development incentives in specific communities.
"We do from time to time establish specific community loan programs," Kring said. In Michigan City and La Porte, areas were designated for streamlined facade improvement programs.
The bank would match private funds with a low interest rate and no closing costs. Downtown La Porte is being transformed now.
"It gives you a good feeling inside" when bank efforts to improve a community pay off, Kring said. "It makes you feel good that you are part of an organization that really cares, not just about the community but also about its people."
Horizon's number of long-time employees is testament to that culture, he said.
A unique project funded by Horizon was a new strip mall owned by Beyond 4 Walls Church in Gary's Miller neighborhood. That project is "focused on helping to grow and bring in people," Kring said. The eight-unit strip mall is fully occupied.
He said the Gary project was a unique partnership between the bank and a successful church that's doing a lot for Gary.
"Banks are the fabric of the communities we serve," Evans said.
Development catalyst
Knestrict just financed a cold storage facility, and like his colleagues, he enjoys visiting clients instead of making them visit his office.
"I enjoy getting out there, getting to see customers," he said. "I don't like the sit-in-the-office part."
Visiting a client often involves a tour.
"The customers are proud. They want to show you that," Knestrict said. "That's the most enjoyable part."
The tours are more than just a courtesy. Bankers can gain valuable insights from seeing how a business operates.
"You get an overall judgment of the character based on how the business is presented," Knestrict said.
He used a machine shop as an example. If it's kept tidy, and employees are acting professionally, that says a lot about how the business owner and manager approach the operation.
Rynberk also prefers site visits.
"There's nothing better than a plant tour, as far as I'm concerned," he said. The tour can help him learn about the company's history, passion and "pain points."
"What else can we learn so we're able to help the owner and the business in general," Rynberk said. "There may be something bothering the business owner that he or she may be able to solve."
He said bankers often excel at networking. They might be able to get two contacts in touch with each other to solve a problem.
"Bankers do have a vantage point of a pretty wide peripheral vision," he said. A business owner can be so focused on a specific issue that they don't see a challenge or opportunity to address. That's where the banker's expertise is helpful.
Relationships take work, patience and follow-through with integrity, Rynberk said.
Schneider also sees the advantage of visiting clients to gain insights.
"Very rarely do I ever have a client meet me in my office at the bank," Schneider said.
An on-site tour can prompt questions about when equipment needs to be replaced. It might be smarter to buy equipment that might cost more but helps employees work faster, she said. Or a banker might see a way to streamline the process, Rynberk said.
There are times when a business owner makes a loan request that should be turned down. The way that rejection is handled also sets community banks apart.
A loan request can offer bankers a choice — approve the loan and make the customer feel crummy or turn them down and make them feel good, Rynberk said.
The interests of a bank and a business owner are almost always perfectly aligned, he said. When a loan is turned down, a community bank often offers a road map to get to an approval.
"I'd rather say, 'not right now' than a flat out 'no,'" Rynberk said.
Schneider said saying no to a business customer isn't the end of the conversation when it comes to lending.
"We're always looking for alternative options for the client to do what they need to do to be ready for what they're asking," Schneider said. "We don't ever want to set up a business to fail."
Clapp said Leep Supply sought assistance through his bank.
"We weren't able to say, 'yes' the first time around," he said, but he worked with owner John Hamstra to see where the gaps were. Eighteen months later, Hamstra was ready.
"You look phenomenal," Clapp recalled telling Hamstra. "Let's get this thing done. Let's get this deal closed."
The foundation of a long relationship between a business customer begins when a lender provides a plan, where the steps are followed, and in the end, it works out for everyone involved, he said.
"It's pretty cool when they actually listen and get things done and come back to us," Clapp said.
Timing can make a difference. One restaurateur Schneider was working with decided not to move forward with plans to open a new restaurant during the height of the pandemic.
Then market conditions improved, and they decided it was time. Schneider had kept in touch with them and got their project on the fast track.
Connections to resources
Centier is among banks that partner with the Northwest Indiana Small Business Development Center. "They're the organization that helps our clients with their small business plans," Schneider said.
The SBDC can help entrepreneurs look at the numbers and see their prospects and options more clearly.
"Sometimes it's a big eye-opener to them," Schneider said. "I never really thought that far into (the future) and thought there might be these other expenses," some entrepreneurs realize.
Among their challenges might be that the market for their proposed business is saturated, so they might have to move to a different community.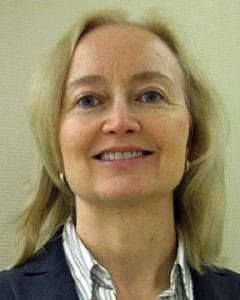 "Of course, we try to be friends and work with all the banks," said Lorri Feldt, regional director for the Northwest Indiana SBDC. As a rule, though, community banks focus on smaller businesses and national banks focus on larger businesses.
The federal Paycheck Protection Program, which operated through the U.S. Small Business Administration, is an example of partnering with banks.
Feldt heard war stories about how hard the local bankers worked, dropping what they would normally do so they could get help quickly to business owners and their employees, especially during the height of the pandemic.
As a rule, local underwriting tends to be a lot quicker than at the biggest banks, Feldt said. "Your lender should be a very important part of a small business support network," she said.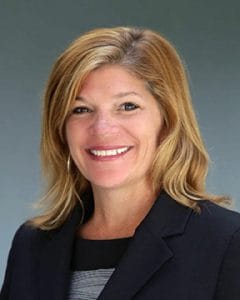 Heather Ennis, president and CEO of Northwest Indiana Forum, also sees the value of community banks.
"I think it's extremely important that lenders understand the communities they're in," she said. The bankers participate in building up the community and spot trends and the needs of the community, which helps both the banks' customers and the community at large.
Ennis said Region bankers have worked with her organization and often inquire about the vision for the Region's future to get a better understanding of the ins and outs of projects to incentivize.
"Local banks are truly partners in the economic development puzzle," she said.
Community relationships
Schneider said being locally based means being entrenched in the community.
"I've walked through assembly lines at factories," she said. "I've walked through mud at farms."
These processes have helped Schneider get to know both the market and her customers well.
"I know every one of my customers," she said. "I know their kids and when their last vacation was."
Clapp has had relationships with clients for 20 years or more. He weighs risks not only for the bank but also the client.
"That's all we can be is honest, transparent and try to get there as quickly as we can," Clapp said. "I've seen a lot of people succeed in my 30-plus years of doing this."
Click here to read more from the August-September 2022 issue of Northwest Indiana Business Magazine.