Time is right to capitalize on GCIA's full potential with promising suite of capital development projects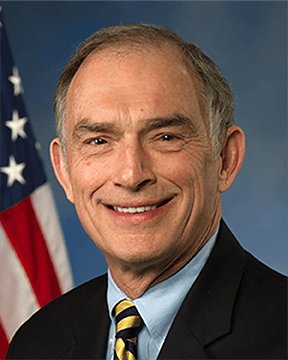 Over the past 70 years since the airport's establishment, countless good people have served as employees, airport directors and board members, and built the foundation upon which we will improve the facility. Their efforts have been essential to fostering the airport's growth and positioning it for a promising future.
Today, the GCIA has among the lowest fuel and landing fees in the Chicago region, enhancing its competitive advantage and making GCIA the airport of choice among corporate executives.
GCIA now boasts an 8,859-foot runway, which is the second longest in the region after O'Hare International Airport. Our runway expansion proved a catalyst for significant airport growth and investment over the past decade, including the opening of a U.S. Customs facility in 2018 and roughly $40 million in private investment since 2015. Aircraft from 32 different countries spanning four continents have used GCIA since our customs facility opened.
Importantly, GCIA is now a growing cargo services hub, with UPS beginning service operations in 2020. GCIA ranks third in the state of Indiana in the movement of freight. Cargo operations will increase in the coming years as the airport provides more offerings in the sector.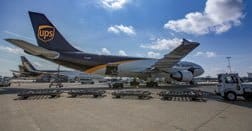 Our strategic location has been and remains critical to our success. GCIA is 25 miles from Chicago's Loop. It is a stone's throw from the shore of Lake Michigan and down the road from Indiana's international port at Burns Harbor. It is bordered by two U.S. highways and is situated in a city with four interstate highways. Every east-west national rail line in this country must run through Gary and its environs to circumvent Lake Michigan. And we are a short shuttle ride to the South Shore Line stop at Clark Road in Gary.
But there is another aspect of GCIA's location that cannot be overlooked. The Gary airport is situated in an industrial corridor bounded by the Illinois state line, Lake Michigan, the western border of Porter County and U.S. Route 6. Most observers would agree that this corridor is not the employment driver of the Indiana economy that it once was. Steel employment has declined from mid-1970's levels, and all but one of our oil refineries have disappeared. But the economic output of this corridor remains, and the Gary airport can continue to serve as a catalyst for all Northwest Indiana's economic revitalization and help position it for a sustainable 21st century economy.
The charge by Gov. Eric Holcomb and Gary Mayor Jerome Prince is to take this extraordinary economic asset and ensure that it fulfills its promise and potential. And that is exactly what the Gary airport's employees, Executive Director Dan Vicari and the board plan to do.
Thus far in 2022, we have developed a suite of capital development projects that will enhance and expand the services we provide to all our customers, including those in the general aviation sector. We will enhance the airport's vehicular accessibility, particularly as it pertains to the movement of freight, making GCIA increasingly competitive in the global marketplace.
To finance these initiatives, we will replicate the multi-party model that proved so successful in providing for investments in the expansion and recapitalization of the South Shore Line. In the airport's case, we anticipate a partnership between the airport authority, the city of Gary, private investors, the state of Indiana and the federal government.
With each party bringing its own talents to the table and leveraging their respective financial resources, we know the GCIA will grow exponentially and become a critical logistics and distribution hub. It will meet its responsibility to grow our economy and create new jobs for those in the city of Gary, the industrial corridor, all Northwest Indiana and our state.
Click here to read more from the October-November 2022 issue of Northwest Indiana Business Magazine.

Latest posts by Pete Visclosky
(see all)