Pandemic does little to slow economic progress in Hoosier state last year
Together, these businesses plan to invest more than $5.6 billion in their Indiana operations and create up to 31,300 new Hoosier jobs over the next few years, marking the highest annual record for new job commitments since the IEDC was established in 2005.
While we secured economic development wins in regions all over the state, Northwest and North Central Indiana were certainly no exception. Among those businesses announcing the largest growth commitments in 2020 were Barletta Boat Co., which committed to creating up to 250 new jobs in Elkhart County; and Electric Last Mile Inc., which announced a planned investment of $300 million and the creation of up to 960 new jobs to support new electric vehicle operations in Mishawaka.
Northwest Indiana also welcomed commitments from Illinois-based Ekos Window + Wall, which is establishing new operations in Porter County, and Pond Alliance Inc. announced plans to invest $10 million to relocate to Michigan City. Jasper County-startup Indiana Face Mask launched in 2020 and became only the fifth U.S. company to get approval to manufacture in-demand N95 face masks.
Building momentum
Although 2020 was anything but normal, the IEDC remained steadfast in its mission — supporting businesses of all shapes and sizes across the state — that momentum continued into 2021.
Through June 18, the IEDC had secured 162 commitments from companies planning to invest $3.5 billion and create 17,446 new jobs in Indiana. These commitments include Domino's Pizza, which recently committed to establishing its first Indiana operations in Merrillville, supported by up to 140 new jobs, and Alliance RV, which recently announced plans to add up to 650 new jobs in Elkhart County during the next few years to support its expanding operations; and Skinny Guy Campers, which announced plans in April to launch operations in Bristol and create up to 50 new jobs over the next two years.
While we've broken record after record through our attraction and expansion efforts, our work at the IEDC goes beyond helping businesses expand and create new jobs. We're also laser-focused on having a 21st century skilled-and-ready workforce. Indiana's commitment to attract, develop and retain talent was reinforced by Gov. Holcomb's recent decision to integrate the Indiana Office of Career Connections and Talent into the IEDC. This allows the state to offer direct support to growing businesses, helping them connect to critical support systems and sharing best practices in talent retainment, recruitment, attraction and development models.
Indiana READI for growth
Attracting, developing and retaining talent is crucial to the continued growth of Indiana's business climate and quality of place, which is why Gov. Holcomb recently launched the Regional Economic Acceleration and Development Initiative (READI) — a bold, transformational initiative that will dedicate $500 million in state appropriations to promote strategic investments that will make Indiana a magnet for talent and economic growth.
Through this initiative, counties, cities and towns are coming together to create a shared vision for their future, mapping out the programs, initiatives and projects to implement within their regions to retain talent today and attract the workforce of tomorrow. To help regions achieve their visions, the state is awarding up to $50 million per region to support the implementation of strategies focused on creating advancements in quality of place, innovation, entrepreneurship, talent attraction and economic development.
This program builds on the successes of the previous Regional Cities Initiative and the state's 21st Century Talent Regions programs. What makes READI unique is it will fund not only physical brick-and-mortar projects, but also sustainable programmatic initiatives such as talent development programs, public-private partnerships, workforce efforts, innovation voucher projects and small business supports. We're extremely grateful for Gov. Holcomb's leadership and guidance in making this program a reality.
Looking ahead
Building on the momentum of 2020, Indiana is on track for another successful year as we remain committed to advancing economic development, ensuring a diverse economic environment, creating the jobs of tomorrow, and retaining and attracting top talent by investing in quality of place.
And as the nation works to continue getting back on track, we will continue to invest in making Indiana the best place to live, work, play and stay.
Click here to read more from the August-September 2021 issue of Northwest Indiana Business Magazine.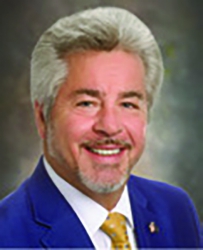 Latest posts by Jim Staton
(see all)