From ports to railroads to airports, future success means big infrastructure projects now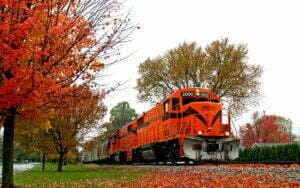 Indiana's official motto is the "Crossroads of America," and that phrase is particularly relevant as various logistics projects and efforts unfold in the Region.
From upgrades at airports to monumental changes at railroads, the infrastructure for the freight delivery and transportation needs of tomorrow are under construction now.
Indiana is a strategic location for many national and international companies — institutions that rely on transportation to move their products. Every year, 724 million tons of goods pass through the state. That makes it the fifth busiest state for commercial freight in the nation. By 2040, that number is expected to grow by 60%, according to the Indiana Department of Transportation.
Northwest Indiana plays a big part in the state's freight plans and its desire to become the logistics hub of the Midwest. Industry leaders in the Region are making good on promises and plans to expand infrastructure here. They also are taking advantage of state and U.S. government funding and grants that will help them bring big plans to fruition.
Bigger is better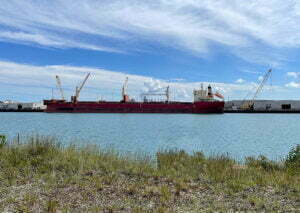 One feather in the state's proverbial cap is its robust ports system — one of the most dynamic in North America. In 2017, the Ports of Indiana-Burns Harbor received one of 10 U.S. Department of Transportation FASTLANE small project grants for $9.85 million to increase its cargo handling capacity and multimodal capabilities for the Lake Michigan port.
More than five years later, Ryan McCoy, port director for Burns Harbor, said that funding has translated into impressive results. To date, more than $20 million in infrastructure projects are underway, including the construction of a new 2.3-acre cargo terminal with multimodal connections for handling cargo transfers between ships, barges, rail cars and trucks.
But that's only the beginning of this investment.
"In addition, 4.4 miles will be added to the port's existing 14-mile rail network," McCoy said. "Improvements to the west dock, including extending a retaining wall and paving a dock apron, will result in an additional 1,200 feet of usable dock space. The project scope also includes a new 6-acre truck marshaling yard that will relieve congestion along port roads."
Construction on that phase of the project will begin this year, McCoy added. The marshaling yard will allow tenants to send their trucks to an organized truck staging yard with identified parking. The trucks can turn off, recharge, refuel or clean idle until tenants are ready for loading.
The idea is to make the ports bigger and better so they can serve more customers and make Indiana more competitive on a global scale. With that in mind, McCoy said Ports of Indiana-Burns Harbor is looking at electrification projects.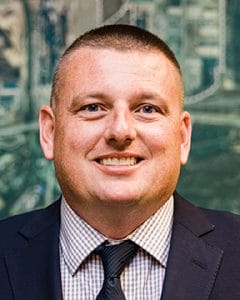 "In June 2022, we completed a renewable energy-microgrid study," he said. "This study determined that pilot and full-scale microgrid projects are feasible at Burns Harbor and provided initial design and outlined a roadmap for advancing these and other recommended projects."
Speaking of advancement, McCoy said the ports plan to maintain that momentum. For instance, the Ports of Indiana-Burns Harbor also is working on an $8 million port infrastructure development grant to build a new bulk aggregate storage building. McCoy noted they intend to search for a partner to help develop and operate the property.
A game changer
The lake shore is a hub of activity on another front. According to Michael Noland, president of the South Shore Line/Northern Indiana Commuter Transportation District, two large infrastructure projects are poised to drastically impact the Region.
"The main line project for existing lines, the South Shore Line is a 26-mile corridor, where we're double tracking the entire route between Gary and Michigan City," he said.
Noland said the double-track project will be a game changer. It's about a 26-mile area, but 18 miles of that territory is a single-track railroad. A second track will expand service, connecting Michigan City and Gary. The project broke ground June 21, 2022.
"That's about a $650 million project, and we're getting close to being about halfway done," he said.
While 2022 was the first year of construction, work should be complete by the end of 2023.
Then, Noland said, the public can expect greater efficiencies. For instance, they're adding 14 new trains per day to the line. He also expects that on-time performance will be greatly enhanced.

"All those things factor(ing) together means that, in addition to providing much better service for those people who currently ride the system, we're going to be very competitive to attract new riders to the system and make Northwest Indiana all the more attractive for people who want to live, stay, play, invest here in this area," he said. "These are all the great things that we have going on from a quality-of-place perspective, being next to Lake Michigan."
The same can be said of the West Lake Corridor Project, which is funded by a $203.3 million Railroad Rehabilitation and Improvement Financing loan from the U.S. Department of Transportation's Build America Bureau. This $950 million project will result in an extension that runs from the South Shore Line in north Hammond down the Illinois-Indiana border to the towns of Munster and Dyer. According to Noland, the project is due to be completed by May 2025 as a Federal Transit Administration New Starts project.
The project will resurrect a piece of history, too.
"There will be 12 trains a day for this new service that will run along what was the old Monon Railroad corridor," he said. "The Monon hasn't seen a passenger train on it probably in 50-some years, or maybe longer. So, we're restoring passenger service to a line that formerly had passenger service on it but hasn't seen it in decades."
To that end, Noland said the district plans to run five trains in the morning to Chicago and then another five during rush hour. That's not the only development, however.
"We're going to run a two-car shuttle train that's going to run the 8-mile corridor from the Munster-Dyer border to north Hammond," he said. "… And then they will transfer, if they so desire, to a South Shore Line and head on into the city."
According to Noland, it's also important to consider another destination when planning these rail projects. That's why there are plans to run a two-car shuttle from Michigan City to the South Bend airport, 30 miles away.
"So, the idea being is that we provide much greater service in and out of the South Bend International Airport, allowing us to utilize that asset in a much greater fashion," he said.
The airport wants greater access to Chicago, too. The NICTD announced a $6 million contract for engineering services from Chesterton-based DLZ last year. The company will realign the station from the South Bend airport's east side to its west side. The plan is to reduce travel times from the airport to Chicago to 90 minutes. Work is scheduled for completion in 2024.
A catalyst for growth
The South Bend International Airport isn't the only airport making changes in the Region. The Gary/Chicago International Airport also is a big player in the logistics landscape.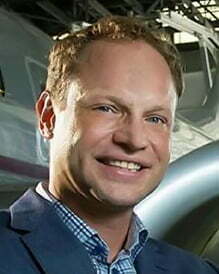 Executive Director Daniel Vicari said the airport managed 103 million pounds of cargo in 2021, making it the third largest by weight in the state.
Those numbers would not have been possible without the 2015 runway expansion by almost 9,000 feet.
"That kind of laid the foundation for a lot of the subsequent public and private investment that you see today," Vicari said. "Whether it was the terminals, the hangars and the new amenities that were provided for the private tenants, that laid the groundwork for UPS and other customers' facilities. The runway was the catalyst for a lot of the growth you see today at the airport."
Vicari said the next chapter in the airport's history will be defined by expanding cargo ramp capacity.
"This (project) will allow for more large-bodied wide-body aircraft to utilize our airport," he said.
When the runway was extended, more property was available on the west side of the airport in the extension area, he said.
"That (area) was approved last year as our cargo/logistics development area," he said. He said more details will be available in a few months.
"We're working pretty aggressively on getting that capital investment there so we can build additional facilities," he said.
Moving state forward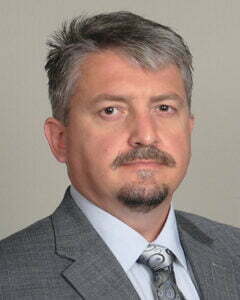 Tony Kazakevicius, Chicago South Shore & South Bend Railroad's director of sales and marketing, said Northwest Indiana's location makes it an economic engine.
"The most encouraging thing has been, over the past couple of years, the amount of industry that is looking to move into Northwest Indiana — into our territory," he said. "Some of them are moving out of Illinois, while some are brand-new industries looking to be in Indiana."
He said the "great business climate" here and Northwest Indiana's proximity to Chicago make it an ideal location.
"You don't have to be in Chicago or in Illinois to get those benefits," he said.
An affiliate of Anacostia Rail Holdings, Chicago South Shore & South Bend Railroad operates 127 miles of line and provides rail freight service between Chicago and South Bend and Chicago and Kingsbury, Indiana, with connections to all Chicago-area railroads as well as the Port of Chicago.
Kazakevicius said his company is committed to moving a few key projects forward. For example, they're working on a transloading opportunity. This involves taking product either off a rail car and putting it into a truck for the last delivery, or taking product off a truck and putting it into a rail car to move it across the country. The railroad has a small facility in Michigan City, and officials are hoping to expand that or build a larger one soon.
But like his peers, Kazakevicius said they're struggling with employee retention — and that's a challenge.
Bridging the gap
As for workforce issues, Region schools are helping to bolster the state's logistics sector by offering educational programs. Ivy Tech specifically offers a supply chain management program.
Julius Edwards, vice president of business, logistics and supply chain, said the community college program was developed out of necessity.
Indiana is a logistics hub for employers like FedEx, UPS and rail. These companies rely on labor to handle the demands of today and tomorrow. Designed to bridge this gap, Ivy Tech's supply chain management program prepares students to enter the workforce with the skills demanded by the industry.
According to Edwards, one of the program's strengths is its versatility. Upon completion, students receive short-term certificates to make them more marketable in the workforce. Courses in the program also apply toward technical certificates and degree programs. The curriculum also is designed to fit into a working student's life.
"We have a lot of nontraditional students, and because of that, when this program was created statewide, across the various campuses, the needs of those nontraditional students had to be taken into account," he said.
For example, class sessions run eight weeks to fit around busy periods in supply chain, like the holiday rush. For some students, this education can be life changing. The college's four-week course for a CDL license can improve a worker's hourly pay from $12 to $38 an hour, Edwards said.
According to data supplied by the college, during the 2020-2021 academic year, Ivy Tech awarded 278 supply chain credentials. That number rose to 349 during the 2021-2022 year.
Valparaiso University also introduced a degree in supply chain and logistics management in 2018.
The average logistics salary in Indiana is $63,000 a year, according to the Indiana Economic Development Corp., making the money spent on education worth it.
Those efforts really pay off when considering the lengths Northwest Indiana has gone to beef up its logistics infrastructure and educate workers to fill the workforce needs of the future.
Click here to read more from the February-March 2023 issue of Northwest Indiana Business Magazine.