Start of construction on West Lake Corridor rail project catalyst for new development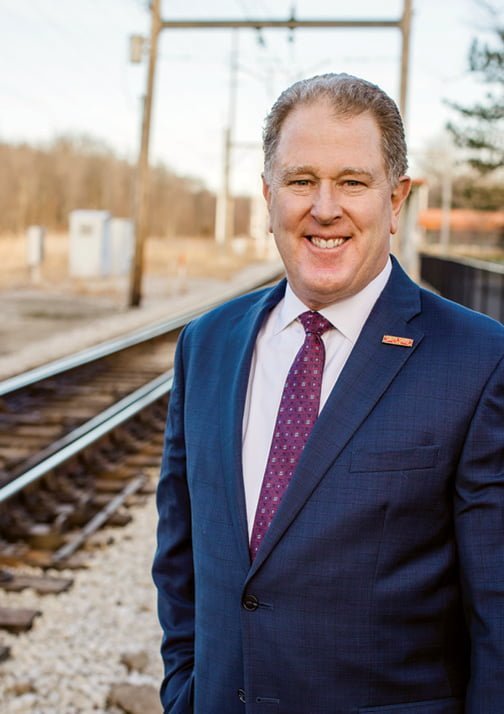 The initial promise of expanding commuter rail service in Northwest Indiana was simple — transport Hoosier talent to Chicago, where jobs pay an average of 39% more, and bring back that disposable income to the Region.
As it turns out, that original promise is just one of the benefits of the twin projects to expand South Shore Line service.
The two rail projects underway now are the long-awaited West Lake Corridor project extending passenger rail service south to Dyer and the construction of a second set of tracks between Gary and Michigan City. Trains won't have to wait on each other when traveling east to west.
The double-track project promises to cut the travel time between Chicago and Michigan City to 70 minutes. Michigan City would be about the same commute from downtown Chicago as Naperville, Illinois, but with the advantages of lower taxes and easy access to Lake Michigan.
"People don't really measure by distance, (instead) they measure by time," said Bill Hanna, president and CEO of the Northwest Indiana Regional Development Authority.
Both projects involve laying new tracks for the Region's future and adding new stations along the way. The West Lake project will see four new stations in areas previously unserved by the South Shore Line.
Improved access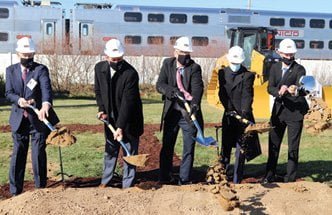 Improving transit connections to Chicago is a no-brainer. Chicago is the hub of the nation's third-largest economy and the eighth largest in the world, said Michael Noland, South Shore Line president and general manager.
Doing so will draw Northwest Indiana closer to Chicago's orbit, raising awareness of all the Region has to offer.
"We're already seeing the fruits of that effort," Noland said.
Those efforts are easiest to see in Munster, where a developer is planning a business park focused on research and development in the health care field at the site of the Lansing Country Club, most of which is in Munster.
Karen Lauerman, president and CEO of the Lake County IN Economic Alliance, and Don Koliboski, LCEA vice president of economic development, are excited about the planned development, which abuts the new rail line.
"You're taking a former golf course and turning it into a business park," Lauerman said. "They want that sort of collegial campus academic setting but in a business park setting."
It is a $164 million investment, Koliboski said, drawn to Munster in part because of the rail expansion project. And that's just the beginning.
"Everyone is working together to make this development come to fruition," Lauerman said.
It isn't the first time a proposal has surfaced for the country club grounds, 90% of which are in Munster. But this one fits in with Munster's vision for what development in the area should be like.
"The town of Munster has worked very diligently over the past 2.5 years to achieve what the residents want," Town Manager Dustin Anderson said. The town worked with the community, including residents, business leaders and stakeholders, to build a vision for the area near the train stations, along Calumet Avenue and Ridge Road.
"They're going to have to meet our community's expectation for what we want to see," he said.
"It's boring as dust to somebody who isn't interested in land use," Anderson said, but the result of the planning will be the kind of town everyone has asked for.
The train line will complement what's already to come.
Ridge Road is "probably as wide as an aircraft carrier with curb cuts," he said, so expect some streetscape improvements there.
The train's impact on the town "is potentially a big deal for a community," Anderson said.
Part of the reason is that laying tracks shows a permanent commitment to public transportation that buying buses doesn't.
Bringing the train to Munster is "a very powerful potential economic engine," Anderson said.
"There's a heightened awareness of Northwest Indiana for something other than logistics," he said. Residents don't want more trucks on Calumet Avenue.
"We've done a lot of hard work as a community," Anderson said. "Development around the stations will have to comply with those expectations."
Koliboski said the Saxon Partners development at the Lansing Country Club is intended to draw high-end, high-tech, newer-tech research and development firms and health care specialists.
Lauerman said name a service that is the cutting edge of health care, that is what this big park is looking to become.
The business park will be within walking distance of a South Shore Line train station. A patient could fly to O'Hare International Airport, ride a train to downtown and hop a South Shore Line train to Munster. Or doctors who live in Chicago could easily travel by train between Northwestern University and Munster to conduct research.
The more they get to know Northwest Indiana, the more likely they will be to relocate here, experts say.
"It grows the rooftops; it grows the quality of life," Lauerman said. "When the Regional Development Authority put transit development district funding into place, this is exactly what they're looking for, (because) investment in public infrastructure drives private investment."
Spark for development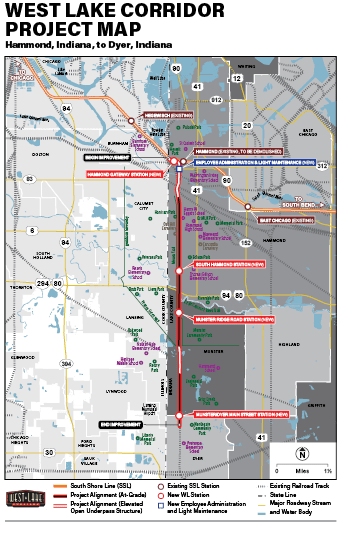 That's the promise of what are referred to as transit development districts, the area surrounding train stations along the South Shore Line route.
Hanna said these districts are unique for Indiana.
"It's essentially a TIF (tax-increment financing district) plus income tax," Hanna said. TIF districts are common in Indiana. They leverage the increase in property taxes that development brings to pay for infrastructure within those districts — roads, sewers, streetlights and more. The transit development districts get the additional income tax inside the district as well.
This money can be used for parking, lighting, streetscapes, façade improvements for local businesses and more, Hanna said.
The RDA, as a quasi-state agency, gets to use Indiana's stellar credit rating instead of the local government borrowing the money and having it count against the municipality's debt limit.
TDD funding helps attract developers to the area. "You have to de-risk these projects," Hanna said, especially in places that haven't seen this scale of development.
"That's sent a huge message to the investment community," Hanna said.
If the initial development surrounding the train stations is done well, there will be economic ripples outside that tight radius. "It's going to make real estate more attractive," Hanna said.
Different stations along the two routes will have different needs.
What's to come
In Michigan City, a new station and parking garage are being developed at the northeast corner of Franklin and 11th streets. That requires acquiring property on that corner, including existing businesses.
The Portage/Ogden Dunes station will have a parking lot on the south side of U.S. 12, requiring an upgraded pedestrian crossing to safely go between the parking lot and the station.
"A road can sometimes act like a wall," Hanna said, so that must be considered. Development surrounding the station will have to account for environmental concerns as well.
Hammond will get the grand prize, a gateway station that connects the existing east-west route with the new north-south line.
Former City Engineer Stan Dostatni, who died in 2018, persuaded the RDA and the South Shore Line to change their plans for a gateway station in Hegewisch and bring it across the state line into Indiana, Hanna said.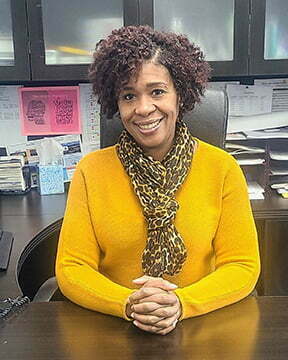 Africa Tarver, Hammond's executive director of planning and development, sees the rail expansion as "huge in the sense that we will see the benefits of this project for years to come."
"We haven't had a major infrastructure project like this in the Region for years," she said.
Hanna believes this is one of Indiana's biggest infrastructure investments ever.
Northwest Indiana already has quality-of-life attractions that include good beaches, parks and trails. Once the rail expansion is completed, more people will come to the Region, she believes.
"The trains run both ways," she said.
Hammond is still mulling options for development around stations.
"You want a development that various groups of people can enjoy," she said.
Residents will see benefits even if they don't ride the train, Tarver said. Some new retailers will be drawn to an area with higher population density, and the train service will be a boost for economic development.
Signs of construction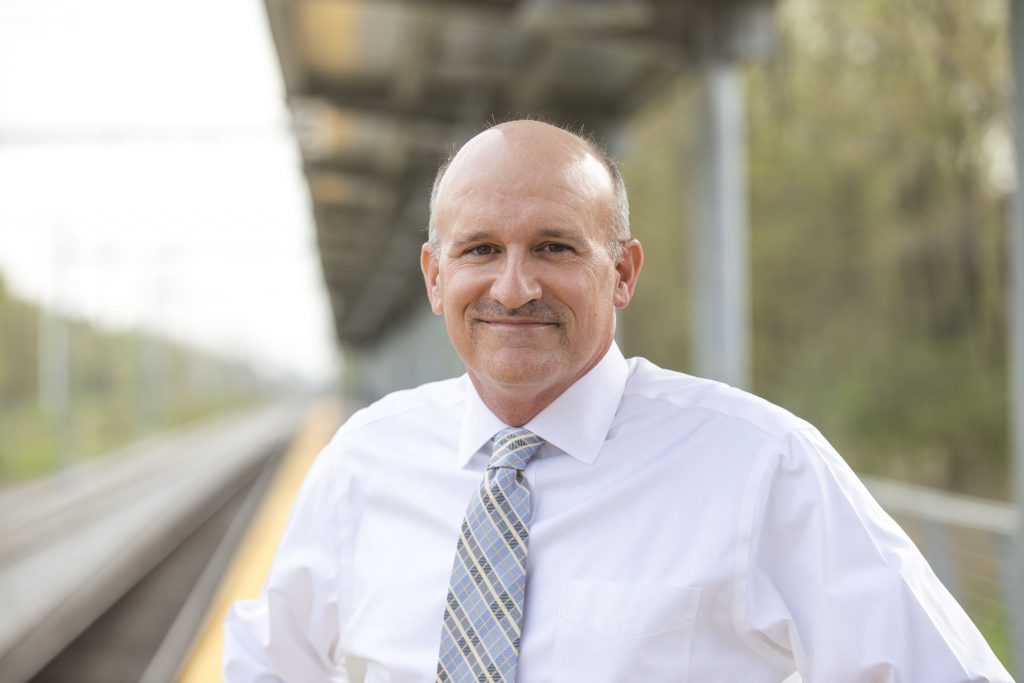 Chris Beck, chief infrastructure development officer for the South Shore Line, said the railroad already is working with developers, including relocating a retention pond near the Munster/Dyer station.
"We are in lockstep with the opportunity to see residential growth and development," Noland said.
Areas with train stations will benefit but so will other communities.
"Valparaiso is a model for communities an express bus away," Noland said. That connection will bring commuter rail to communities like Valparaiso, La Porte, Hobart and Schererville, he said.
Valparaiso is building a transit-oriented district downtown in cooperation with the owners of Journeyman Distillery, who are converting the former Anco plant into a new restaurant and distillery. The ChicaGo Dash and V-Line bus services will be based there as well. The ChicaGo Dash offers an express bus to Chicago and to the South Shore Line station at Dune Park in Porter.
Early plans for the South Shore Line expansion included a route to Valparaiso. But it didn't meet federal funding guidelines, so service to Valparaiso will have to wait.
The rail extension has been talked about in earnest for almost three decades. Former U.S. Rep. Pete Visclosky, representing Indiana's 1st District, was a driving force in bringing it to fruition.
The roots of the expansion, however, go back even further.
Innovator and investor Samuel Insull talked about the double-track idea a century ago at a board meeting when he owned the railroad, Noland said.
Becoming reality
When the Northern Indiana Commuter Transportation District was formed to take over the South Shore Line and continue passenger rail service between Chicago and the Region, the rail line was in rough shape.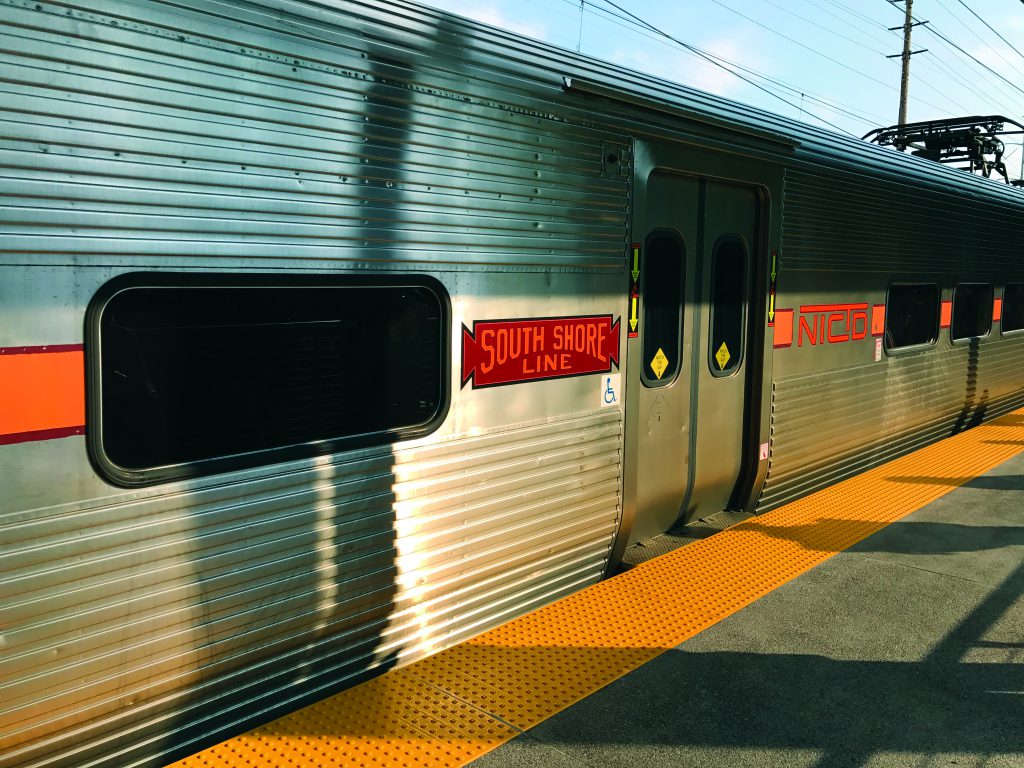 NICTD's first general manager, Gerald Hanas, worked to improve reliability and maintainability, Beck said. Hanas said, "Guys we need to get busy. We need to fix these bridges." Many were replaced.
Then attention was paid to train stations.
Beck said when NICTD formed in 1997, the East Chicago station was a plywood box built in 1955 as a temporary station. Since then, new stations have been built — many of them offering high-level boarding so riders don't need to have steps lowered to board the trains. That makes the trains more accessible and safer while reducing the commute times by speeding the boarding process.
Noland's goal is to make the service faster.
"The infrastructure, the bones of the railroad, are solid," Noland said.
Developing plans for the rail expansions entailed extensive partnerships and input from communities.
"The result is the project you see today is not the same as it was before, when we started," Noland said.
Hanna said the rail project is moving quickly, with a five-year completion expected.
"I think relatively speaking, it's pretty quick," he said.
State officials announced in early January that $173 million in federal funding was approved for the South Shore Line double-track project. Representatives for NICTD said bidding for the double-track project could start by April with construction the following summer.
This year, the RDA also will be working with communities to set up boundaries for the transit development districts. That process will tell the development community what areas are committed.
Redevelopment commissions might already hold title to some of the properties needed for developments around the stations. In December, Michigan City's City Council authorized the use of eminent domain, if necessary, to speed acquisition of properties for the new station and parking garage. Businesses and residents are being offered relocation assistance when their properties are purchased for the rail projects.
Aggregating properties for redevelopment can be tricky, Hanna said, so redevelopment commissions should see what they can get control of to make it happen.
Even as the rail expansion projects deliver on their promises of making it easier to commute to Chicago and to bring development to the Region, the major players are excited.
"There's been so many plans around here shelved somewhere," Hanna said. "These are going to turn dirt."
Click here to read more from the February / March 2021 issue of Northwest Indiana Business Magazine.