Owner of Michigan City's Game Changers expands with purchase of longtime Hobart shop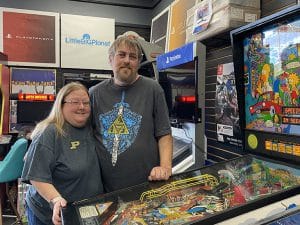 In May, Greenfield, owner of Game Changers, 4303 Franklin St. in Michigan City, completed the purchase of Video Palace, 1811 E 37th Ave., in Hobart. The businesses complement each other. Both specialize in selling used vintage and newer video games, as well as gaming consoles and other novelties, including movies, books, toys and Funko Pops.
Game Changers was launched 10 years ago. Greenfield is familiar with the resale business having spent time working at a pawn shop.
"I've always been a gamer and a (video) game collector even before I started (Game Changers)," said Greenfield, who runs the business with his wife, Melynda. "Having previously worked in a pawn shop, I knew the business aspect of reselling, but instead of selling all kinds of different items sold at a pawn shop, I thought I'd focus on video games."
When Greenfield learned Video Palace was for sale, he approached the owners and said he would preserve the name and keep the business open.
"(Video Palace) has operated for 25 years," he said. "People who are into vintage gaming know this place."
Greenfield's acquisition of Video Palace has been well-received on his shop's Facebook page and in the community.
"It's wonderful to see that one of our established businesses will continue to provide their products and services by not only remaining but expanding," said Jason Harrigan, executive director of the Hobart Chamber of Commerce. "I am so happy to see that after (more than) 20 years in the business, the Video Palace will remain."
Jason Beres, with DataMine Internet Marketing Solutions and president of the Hobart chamber board, said Video Palace is a mainstay in Hobart.
"It is a part of a diverse group of unique businesses, which make Hobart a great destination to eat, shop, play and live," Beres said.
Vintage video gaming fans are familiar with specialty shops such as Game Changers and Video Palace.
Greenfield said it is not uncommon for his Michigan City shop to draw shoppers from Chicago and Michigan.
"There's a pattern for sure," he said. "Guys who come down to check out retro game stores usually go from one shop to the next (one nearby)."
Game Changers and Video Palace sell games for new consoles, including the Xbox One and PlayStation 4, but Greenfield's preference is the older gaming systems, including the original Nintendo Entertainment System, Super NES and Nintendo 64.
"I think it's the nostalgia that's keeping the interest in these older systems alive," he said. "Gamers who grew up with NES or Super Nintendo may now have kids and just want to share the video games they played back in the day."
Greenfield said the older games also remind him of simpler times when video gaming wasn't as complex.
"A lot of times, the newer systems sometimes require patches or updates for games, or you have to play them online, but the older games, you drop in a cartridge, turn on the system, and it's ready to go," he said.
With two shops to manage, Greenfield said his days are busier than they were before his expansion. He added a couple of employees to help run Video Palace.
Greenfield, who also views himself as a vintage video game collector, considers his shops' contents as part of his extended collection, though he recognizes floor items are available for purchase.
"Running these businesses is my job, and I love doing it," he said.
Click here to read more from the October-November 2022 issue of Northwest Indiana Business Magazine.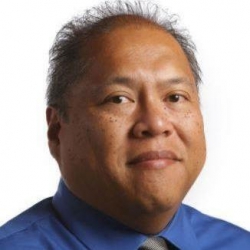 Latest posts by Larry Avila
(see all)