Northwest Indiana much more than its reputation lets on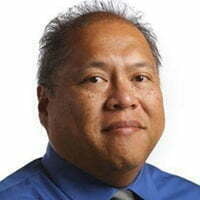 "You can't judge a book by its cover" is more than an expression to me — especially when it comes to Northwest Indiana.
My initial impression of the Region was based mostly on my travels between my home state of Michigan and either the metro Chicago area or Wisconsin. I drove through Northwest Indiana either on the Skyway or Interstate 94 for more than two decades. My limited view from my car window impressed upon me that the Region was very industrial, and that people and freight simply must pass through it to get somewhere else.
I didn't really think about the people who must live here. But that changed in June 2017 when I took a job in Munster as business editor of The Times of Northwest Indiana. The newspaper relocated my wife and I from Wisconsin to Indiana. And we made a home in Crown Point.
My time at The Times was cut short in January 2018 when I was laid off by the newspaper, but my wife and I chose to stay in Crown Point. Luckily, as one door closed another opened, leading me to my post as managing editor of the Northwest Indiana Business Magazine.
After that, I learned so much more about the Region and all it has to offer. I was glad I stayed.
But life took another turn, and my wife and I moved to Chicago in July 2019. It was my turn to follow her as she pursued her career in health care.
Now that we've lived in Chicago for a few months, we do miss some things about the Region. Some are obvious. The cost of living certainly is higher in Chicago than in Crown Point. And the traffic, of course, seems like a parking lot compared to the backups on Route 30 between Schererville and Merrillville and some sections of U.S. 41, either in Highland or St. John.
When we took our first shopping trips to some Chicago retailers, we were surprised to discover all charging a few cents for plastic shopping bags — thanks to the 7-cent checkout tax per bag. Former Gov. Mike Pence made sure that won't happen in Indiana any time soon. He signed a law in 2016 that doesn't allow for a plastic bag tax or the ability to restrict their use in Indiana.
Granted when you live in a big city, living conditions are going to be different. Parking a car close to a restaurant will prove challenging at times and finding green space to take your dog for a walk or to play can be more of a chore.
These kinds of little, big city-living issues make me miss living in a smaller community.
A colleague recently shared a New York Times article with me that examined the issue of how a growing number of Americans were turning away from big city life to live in quieter small towns.
That makes sense because advances in technology make it much easier for people to work remotely. Some eliminate their commutes altogether or at least limit the number of days they must report to an office. Employers also are becoming more flexible, allowing staff to work from home, which is the case for me.
Schools also are a reason for those with children to head here. Many communities in Northwest Indiana have reputable school systems. This truly is a marketable asset for professionals with families.
Passenger rail expansion also is driving new housing and commercial development. Soon Chicago's plentiful amenities will be even more accessible from Northwest Indiana. That goes both ways, because there also is plenty to see and do in Northwest Indiana.
In the time my wife and I lived in Crown Point, we discovered and enjoyed several local eateries, festivals and farmers markets. Crown Point's Hunt and Gather event at the Lake County Fairgrounds comes to mind, as well as the Greek Food Festival at Saint George Hellenic Orthodox Church in Schererville.
The Schererville locations of the Burgerhaus and the Tomato Bar Pizza Bakery are just two of the restaurants we dined at on occasion and likely will visit again. We still have opportunities to experience some of our favorite Region places and activities since my wife's daughter lives and works in Northwest Indiana.
Efforts to help others come to the same epiphany about the Region's many amenities are underway. Community and business leaders as well as several organizations already are leading numerous efforts with a unified goal of showcasing the strengths that make Northwest Indiana a great place to live and work.
Support for those initiatives needs to continue, and the people involved must be more proactive in letting the world know the Region simply isn't a place to pass through on the way to the Chicago metro area.
As I've discovered, opening the pages of the book called Northwest Indiana led me to many great discoveries and altered my preconceptions. Hopefully, others will take the time as well to learn what the Region is all about.
— Larry Avila is managing editor of the Northwest Indiana Business Magazine.
Click here to read more from the Dec-Jan 2019 issue of Northwest Indiana Business Magazine.