An update on art and entertainment options across the Region
Greater South Bend
Morris Performing Arts Center is back
Usually, it's the performers on stage who are supposed to bring the house down. However, South Bend's Morris Performing Arts Center made the news for the wrong reasons in September when a 2.5-foot piece of plaster fell to the ground from high on the rim of the venue's oculus dome. The Morris opened in 1922 and underwent a grand renovation between 1998 and 2000. It re-emerged in fine form as the area's oldest and biggest arts space, and fortunately the plaster incident proved to be only a minor setback. A handful of shows had to be moved to the nearby Century Center until the structural issue was addressed. Now, the Morris is back in action, with all its planned shows on schedule. On Jan. 18, dance fans have a rare opportunity to catch an elite-level performance from the National Ballet Theatre of Odessa, when the 55-dancer troupe brings its touring production of "Swan Lake." Usually, area ballet lovers need to go to the Joffrey Ballet in Chicago to see something other than an annual "Nutcracker" locally. This full-scale production of "Swan Lake" presents a faithful account of the stunning work set to music of Tchaikovsky and with choreography by Marius Petipa and Lev Ivanov. On Jan. 21, the South Bend Symphony Orchestra presents its annual Martin Luther King Day celebration concert. From Jan. 25 through 27, it will present the touring version of "Evita," the story of Eva Peron as told in musical form by Andrew Lloyd Webber and Tim Rice. John Mellencamp, Indiana's own rock 'n' roll poet laureate of sorts, comes to the Morris on Feb. 7. The eight-member cast of "Stomp" performs its unconventional, wordless magic on Feb. 24. 574-235-9190 or morriscenter.org.
Coming to Notre Dame
The University of Notre Dame's DeBartolo Performing Arts Center welcomes Maestro Alastair Willis and the South Bend Symphony Orchestra on Jan. 13 for a concert that features works by Osvaldo Golijov and Gabriela Lena Frank, culminating in a performance of Beethoven's Symphony No. 2. Kelly Morgan brings her high-energy ensemble, Uzima! African Drumming and Dance, on Jan. 19. On Jan. 26, it's Raul Midón, an R&B singer-songwriter. Scott Bradlee's Postmodern Jukebox, a group that does live "remixes" of recent pop songs recast in older styles, plays Feb. 2. The Crossing, a Grammy-winning chamber choir, performs under the direction of Donald Nally on Feb. 10. The Irish Theatre of Chicago on Feb. 15 performs "Mojo Mickybo," by playwright Owen McCafferty, a story about two boys set in the summer of 1970 in Belfast. 574-631-2800 or
performingarts.nd.edu.
South Bend Theatre
South Bend Civic Theatre opens 2019 by going back to Sophocles and his timeless "Antigone," from Jan. 21 through 26. From Feb. 1 through 10, it's the stage version of Aaron Sorkin's "A Few Good Men," in which two Marines and two attorneys figure out if they want the truth and if they can even handle the truth. Ray Bradbury's "Fahrenheit 451" portrays a nightmare world in which books and ideas are the enemy of an anti-intellectual, fascist government. The play runs at South Bend Civic Theatre from Feb. 14 through 20. 574-234-1112 or sbct.org.
What's new in visual arts
Two museums offer a chance for people to come in from the cold and enjoy the visual arts. In downtown South Bend at the South Bend Museum of Art, visual arts meet philosophy in the work of multidisciplinary artist Mike Slaski in an exhibit opening Jan. 12 continues through April. At the University of Notre Dame's Snite Museum of Art, an exhibition titled "Strategies of Appropriation in Contemporary Native American Art" opens Feb. 2 and continues through May. . Contact the SBMA at 574-235-9102 or southbendart.org. 574-631-5466 or sniteartmuseum.nd.edu.
Click here to read more from the Dec-Jan-2019 issue of Northwest Indiana Business Magazine.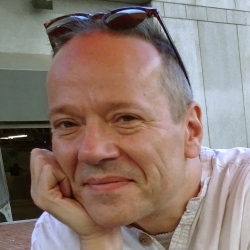 Latest posts by Jack Walton
(see all)